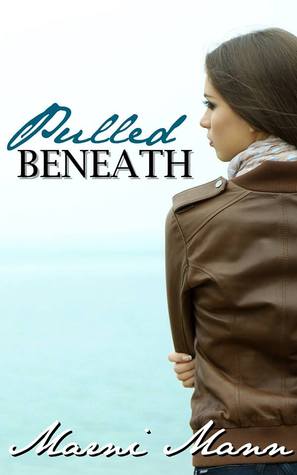 What happens when you uncover years of secrets and find out everything you thought to be true was a lie?
Drew Stevens finds her world turned upside down when her parents are brutally murdered. Soon after, she learns she inherited a property in Bar Harbor, Maine, from recently deceased grandparents that she believed had died when she was a baby.
Drew travels north to settle her grandparents' estate, but finds more questions than answers as the truth starts unraveling. What she didn't expect to find was Saint, whose reputation is as tumultuous as his past. But the very thing that brings them together is the same thing that keeps them emotionally caged.
With Saint's scars so deep and Drew's so fresh, can the pair heal from their painful wounds or will they be pulled beneath the darkness of their pasts?
Top 5 Things - Saint
1.
Saint's smile is subtle with a bit of astonishment, and his voice is as rough as the visual impression he creates. He's tall and broad, with deep caramel irises and thick black stubble that covers his cheeks.
2.
Cages are tattooed over his entire back. They serve as a constant reminder of that time in his life. It was a dark, damaging place that he hopes to never return to. If he does…he won't survive.
3.
Saint isn't attracted to perfection. His last girlfriend had a scar that covered her entire cheek. He's looking for someone who understands his level of pain, who has a certain touch of darkness, and who has been pulled beneath the waves.
4.
He owns the most successful lobster pound and distribution center in the state of Maine, though one would never know his level of success because he doesn't flaunt it. He doesn't really spend much of his money, either. Since making the decision to change his life, he keeps to himself and doesn't allow anyone in. He laughs at the rumors of him that float around town. The assumptions, the accusations, none of those matter to him.
5.
Even though he spends all day working on a lobster boat, he still wants to spend more time on the water. So he lives on a boat that's docked in the sea outside his grandparent's house. And every night, regardless of the weather or the season, he goes for a swim.
I'm a New Englander at heart and now a Floridian, inspired by the sandy beaches and hot pink sunsets of Sarasota. As a writer of erotic romance, new adult and literary fiction, I tap a mainstream appeal and shake worldwide taboos, taking my readers on a dark, harrowing, and breathtaking journey. When I'm not nose deep in my laptop, I'm scouring for chocolate, traveling, reading, or walking my four-legged children.