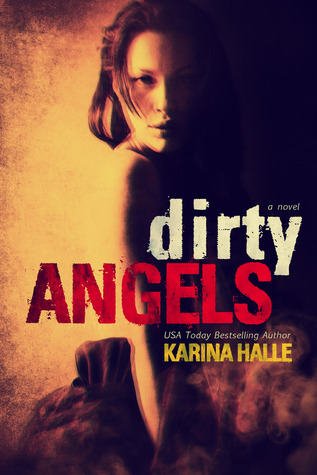 **warning: this book contains situations which might be triggers for some people. Please see the bottom of this description to see if this is the kind of book that you'll love or piss you off**
For Luisa Chavez, a twenty-three year old former beauty queen, a better life has always been just out of her reach. Sure, she's had men at her feet since she was a young teenager but she's never had the one thing she's craved – security. Having grown up in near poverty, her waitressing job in Cabo San Lucas can barely let her take care of herself, let alone her ailing parents. Every day is another unwanted advance, every day is a struggle to survive.
When Salvador Reyes, the depraved leader of a major Mexican cartel, takes an interest in her, Luisa is presented with an opportunity she can't afford to pass up. She'll become Salvador's wife and exchange her freedom and body for a life of riches – riches she can bestow upon her deserving parents. But Luisa quickly finds out that even the finest wines and jewels can't undo the ugliness in her marriage, nor the never-ending violence that threatens her every move.
Soon, Luisa is looking for an escape, a way out of the carefully controlled life she's leading. She finally gets her wish in the worst way possible.
As it is, being the wife of Salvador makes her an ideal target for rival cartels and there's one particular man who needs Luisa as part of his cartel's expansion. One particular man whose quest for power has destroyed lives, slit throats and gotten him out of an American prison. One particular man who will stop at nothing until he gets what he wants.
That man is Javier Bernal. And he wants Luisa. He wants to take her, keep her, ruin her.
Unless she ruins him first.
***WARNING*** This book deals with drug cartels and as such it contains a lot of sex and violence and some violent sex. It can get pretty ugly, pretty dark and pretty crazy. There is drug use, abuse, a bit of torture and dubious consent. The hero is not a hero and the villains...well, they're even worse. If this sort of thing bothers you, PLEASE DO NOT READ IT. This ain't no cupcake farting unicorn kind of book. If you are even a bit squeamish about violence, brutality and rape, this is your warning to stay away from a book that you certainly will not like (and why read books that you know you won't like?)***
***While this is a spin-off of The Artists Trilogy, prior knowledge of the books is not needed. DIRTY ANGELS is the first in a trilogy, however each book can standalone and follows or introduces different characters***
Kindle Edition, 309 pages
Published June 15th 2014 by Metal Blonde Books
Source: Purchased
Purchase:
Goodreads
|
Amazon
OUR REVIEW:
I'm beginning to wonder if Karina Halle flops? Because I've loved everything. I love that she makes me love, hate, and love again characters. I love that she makes me flinch when I read. I love that right is wrong and wrong is right. I guess I just love the worlds that she creates in all of their seamy underbelly-ness. And there's always that. That dark, gritty, raw, vile world of the cartel in Mexico ..in America...in us..it's there; and Karina Halle does a great job of immersing us into it.

Right. The fatal flaws of human nature are embraced in every single scene here...and while I might have loved to hate Javier in The Artists Trilogy, I really really was frighteningly excited to get more from him! Which is totally sick and twisted, right. He is cray cray, and we love it!
In Dirty Angels Halle does what I thought might be impossible. She resurrects Javier Bernal and makes him likeable. Who'd a thunk it? I mean he's the epitome of evil, right? He's beyond damaged. But he's also a man who lives by a code and he respects it. In the case of this novel, Javier does something horrendous (kidnaps Luisa) but even in that act, he manages to treat the situation with propriety. He doesn't act gratuitously but methodically and it's through his actions and his narrative that we can find him sympathetic. Does it excuse his deplorable behavior? Uhh, no. But I guess it does show us that nothing is black and white..that even bad guys can have goodness within them.

Nope. Not me. I did not thunk it. At all. There is an explanation inside this book about Javier's code of honor if you will, and that is what I feel set him apart from the villain in this book that truly was even worse than him. He does have a code, even though he is a criminal in our eyes...and I suppose those who live with both feet on the wrong side of the law need love too...I have wanted to see Javier get a happily ever after ever since On Every Street.
On the flip side of that, we can see that pure and good people can tap into the evil that resides within us when it's need to survive; Luisa would be a prime example of this. Through a series of unfortunate and damaging choices, she ends up in Javier's hands. Luisa's recently lived through horror and in order to survive she has to tap into her anger and hurt and fear to bury her innocent view of the world and become hardened to the realities of what she's now involved in. Sometimes this means numbing herself to the horrific acts of her husband and other times it means accepting that a man like Javier can be trusted.

Luisa is a strong character...though I don't feel that Karina has ever written a NOT strong woman as her heroine...but she is strong and resilient in a way that Ellie, Perry and Dawn haven't been (her other book's heroines). Luisa has a strong motivator dictating her every action...and it may be somewhat stereotypical to say, but I feel like her latino heritage plays a huge role in this part of who she is. Family is everything...and she gives everything for it.
It's interesting to observe the evolution of these two characters. The choices they made were sometimes ridiculously insane and sometimes tragically hard ..impossible, really. And while I'm doubtful that this scenario would happen in real life, I do recognize that we all have to make the choice between the lesser of two evils and learn how to live with those choices, embrace them even. Still would make a damned good movie, though right?! YES!
In a violent story of pride and greed and mistrust and hurt, I loved that a burgeoning love affair was embedded deeply within the content. I loved our "king" and "queen" and am so very eager to see how they will manage this part of their lives. I cannot wait to see what the rest of this series has in store for us. I loved every dark, sick and twisted word that we were given. Some of those scenes...wicked scary and torturous (literally) and I was "OMG OMG OMG! Did that really happen?" Yes. Hell yes it did...and you should read it. As soon as effing possible.
Shelley: 5 stars
Courtney: 5 Stars
About the Author
With her USA Today Bestselling The Artists Trilogy published by Grand Central Publishing, numerous foreign publication deals, and self-publishing success with her Experiment in Terror series, Vancouver-born Karina Halle is a true example of the term "Hybrid Author." Though her books showcase her love of all things dark, sexy and edgy, she's a closet romantic at heart and strives to give her characters a HEA...whenever possible.
Karina holds a screenwriting degree from Vancouver Film School and a Bachelor of Journalism from TRU. Her travel writing, music reviews/interviews and photography have appeared in publications such as Consequence of Sound, Mxdwn and GoNomad Travel Guides. She currently lives on an island on the coast of British Columbia where she's preparing for the zombie apocalypse with her fiance and rescue pup.
Karina is represented by Scott Waxman of the Waxman Leavell Literary Agency.