We fell in love with Ginger after reading
Waiting on the Sidelines;
that story ripped us both to shreds and begging for more. Ever since that first novel, we watch for news for what she's doing next. We were curious about her latest:
How We Deal With Gravity
and Ginger was kind enough to share:
A Little Inside Scoop Behind How We Deal With Gravity
Guest post from author Ginger Scott
How We Deal With Gravity is a love story—and it's got a nice little dose of steam! (Note: I have a thing for first kisses, kinda my favorite thing to write. And this one's pretty hot!) But HWDWG also a story about life with autism. More specifically, what it's like to be a single parent of a child with autism. This book is precious to me. Yes, of course every book I have written is precious to me, but this one…this one…is different.
My connection to autism started from the outside in. My son is typical, meaning not on the spectrum. But I have family and several friends who have children on the spectrum. And I am in awe of their strength and resolve. And I wanted to write a story that was a tribute to them; I hope How We Deal With Gravity is just that.
I first came to understand autism as a journalist, writing an in-depth story on the disorder for a major magazine in Arizona. I profiled a family, but what started as an assignment to write something that I knew would be moving and would probably win one of those nifty journalism awards turned into a lifelong passion and a connection to a place here in Arizona that makes a difference in the lives of thousands. I interviewed Denise Resnik, and I met her son Matthew. And while I was amazed at the daily miracles Denise was able to pull off with Matt at home, I was absolutely astonished at the movement she was able to spawn with a small foundation she started in Phoenix called the Southwest Autism Research and Resource Center (SARRC).
This place was a few offices and a library when I first interviewed Denise many years ago. But just being there, experiencing it and talking with those that worked and volunteered there changed me. Since that first story, I have volunteered as a writer for SARRC, and I have watched it grow from a few offices into a building and one of the largest autism organizations in the country. And more than anything, I want to give something to this amazing place. That's why I donated my first week of royalties to SARRC. It's a small start, but I hope to be able to do more in the future.
How We Deal With Gravity is told from two points of view—Avery, a spitfire, single mom to a child with autism; and Mason, the boy who stole her heart in high school and then stomped all over it, leaving her to hate him forever. Mason's been out of town, trying to make a go of it on the music scene for the last five years. He comes back home a failure and turns to the only person who has ever been able to understand him, Avery's dad. When Mason and Avery reconnect, they are far from the same people they were in their youth. Avery has learned to battle—every once of her energy devoted to her son, Max. Mason has bottomed out, and he's starting to doubt every decision he's ever made. And the more time he spends near Avery, the more he regrets not noticing her sooner.
What unfolds is a story of learning how to love in the face of impossible and learning how to compromise, even on your dreams. Gravity is also a story of tolerance and understanding of what someone is capable of, despite their differences.
I guess you could say How We Deal With Gravity is big on hope. Hope. It's an important word to me. It's one I've heard from nearly every parent of a child with autism I've ever interviewed, and I've learned it's the fuel that helps people keep on fighting—kind of like love. It just felt right to mix those two together. And I hope readers enjoy the journey.
Let's Talk Mason Street
A few fun facts about How We Deal With Gravity's leading man
- Writing Mason Street was like a joyride for me. First, he's a musician, and like every red-blooded woman on earth, I think musicians are pretty damned sexy. And Mason is full of swagger. But I wanted him to be a little different from some of those big book boyfriend musicians out there. Mason isn't the giant rock star, at least not when WE meet him. He's more of the "play at the local bar, draw a big crowd, big in Arizona but not so much anywhere else" kinda guy.
- Mason's a little rock and a little country, which is how we grow them in Arizona. Close your eyes and picture straight-legged blue jeans, a little faded, a chain hanging from the back pocket, a V-neck black T-shirt and maybe some really cool cowboy boots. Oh, and throw in a baseball cap and stubble. Yeah, you got him now.
- I went to a Dustin Lynch concert when I was dreaming up Mason, and he might have had a little influence.
- Mason likes the classics, but he also likes to make things new again.
- Mason Street has grown more than any character I've ever written. When he learns to love, he does it fiercely.
- I've had a few fans make Mason Street album covers and promos for his band, and I LOVE them! If you've got one in mine, post it on my Facebook page:-)
Purchase this book!
We loved the book and our review is here
AND UPCOMING NOVELS FROM GINGER SCOTT:
Later this summer, I'm going back to my roots with a series I really think "Waiting on the Sidelines" fans are going to love. This time, instead of football and high school, we have college freshmen, an irresistible baseball player and a girl who is afraid to love again after tragedy left her heart completely caged. I can't wait to share more about Rowe and Nate's story with you in just a few short weeks!
About the Author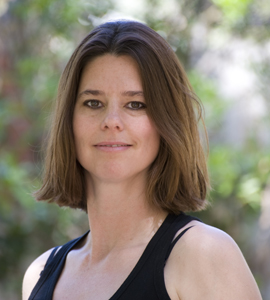 Ginger Scott is a writer and journalist from Peoria, Arizona. Her new adult romance, "How We Deal With Gravity," centers on a young, single mother of a child with autism and her chance at love with a familiar face from her past. 'Gravity' releases July 8.
Scott is also the author of "Waiting on the Sidelines," a coming-of-age love story that explores the real heartbreak we all feel as we become adults throughout our high school years. The story follows two characters, Nolan (a Tomboy with a baseball player's name) and Reed (the quarterback she wishes would notice her) as they struggle with peer-pressure, underage drinking, bullying and finding a balance between what your heart wants and what society says you should want -- even if you aren't ready. You can read it, and the sequel, "Going Long," now on Amazon, Barnes & Noble and other e-book outlets.
She is also the author of "Blindness," and the soon-to-be-released new-adult romance "This Is Falling."
Scott has been writing and editing for newspapers, magazines and blogs for more than 15 years. She has told the stories of Olympians, politicians, actors, scientists, cowboys, criminals and towns. For more on her and her work, visit her website at
http://www.littlemisswrite.com
.
Check out our other Ginger Scott reviews!
(Standalone)
(Waiting on the Sidelines #1)
(Waiting on the Sidelines #2)