It takes a while to know who you really are. And when you lose your way, sometimes it's hard to find it again.
Charlie Hudson was on the verge of figuring that out when her dad—the only parent and friend she ever had—died suddenly. She was barely 18, and she was alone. So she went for easy—playing life safe, running away from a home that harbored nothing but bad memories and challenges and loving a man who would take her away from it all forever.
It's funny how chance takes over when you need it most. And that's exactly what brought Cody Carmichael into her life. A former motocross super star, Cody was now happy to be living the blue collar life, spending his days finishing up school and his nights under the hood of some classic car, just trying to keep everything his father taught him alive. Cody and Charlie were living parallel lives, until they finally collided. And the moment he smiled at her, Charlie knew he was the one who would change everything. But was she willing to take the risk?
Cody saw through it all. He saw her—all of her. But would letting him in be too much to take? And if Charlie let herself love him—really love him—could he love her back?
ebook, 350 pages
Published February 25th 2014 by Ginger Scott (first published February 23rd 2014)
eARC provided for an honest review
OUR REVIEW:
For those uninitiated in the special torture that Ginger Scott likes to give us, we suggest that in addition to Blindness you also read Waiting on the Sidelines and Going Long. She writes characters that draw you in and beg you stay up all night until you finish reading. She creates anxiety and tension and she writes some really great antagonists.

yes! How late were we up last night, lamenting our angst and insane feelings to one another over this book? Late! I was so very frustrated with this story's heroine, but it took me a long time to realize that this is the epitome of a new adult novel. Charlie is young, immature and hasn't had a lot of direction or stability in her life. She's had tragedy and heartbreak and the short end of the stick. The hits just kept coming for her. This story is pretty incredible.
In Blindness, we have Charlie--a young woman who seems to just be going through the motions of living. She's content in the life and relationships she has..they are 'normal', expected, safe. If I had to guess, I'd think her existence was one of a blur--nothing really standing out. She meets Cody and suddenly everything is sharply defined. It becomes clear, very quickly, that what Charlie thought was happiness..what she thought was emotion, feeling...was nothing compared to the depth of feeling and emotion she felt when she was around Cody. Impulses and instincts that she had suppressed and ignored started bubbling to the surface causing her to struggle with how to process it all...how to handle it...how to face it...how to live.

OMG Cody. I really really loved Cody. That boy had me swooning all over the place. He is sensitive but also jaded by the world and all of his circumstances. And if you think Charlie had it bad, it's nothing to the crap the world has handed him. And he keeps coming back for more with Charlie...who could try the patience of a saint...you'll see! I was Team Cody all the way!
Ginger Scott is relentless in causing problems for her characters. Charlie is constantly confronted with her conflicted feelings..making decisions only to change her mind...making positive strides towards her life and then making some dumb mistakes. She in flux...does she want safe, comfortable, predictable or does she want to take a risk..and what does all of this mean for her and her future? While Charlies is working her way through all of this, Ginger throws her curve ball after curve ball..in terms of situations, characters, and of course her own decisions that complicate things.

yes! The plot was so much more than I thought it would be when I began, which makes sense having read her other two works...she makes you work for every emotion, every gain and takes it away only to give you something else. I love her writing and how she wrings every single thing she can from her characters where they really feel alive for me.
I started this in the midst of the Mardi Gras revelry that is going on in the life of a southern Louisiana girl and yet I was able to finish this within 24 hours of starting it...because it is that good! It so is! I can't wait to see what she throws at us next, because this one took me to the edge and back! Loved every minute of it even when it felt like my heart my escape my chest!
Shelley: 4 1/2 Stars
Courtney: 5 Stars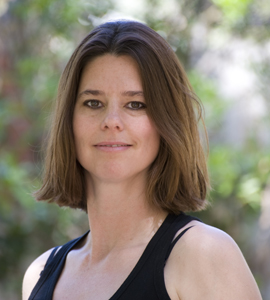 Ginger Scott is a writer and journalist from Peoria, Arizona. Her newest novel, "Blindness," will be available in February 2014.
Her debut novel, "Waiting on the Sidelines," is a coming-of-age love story that explores the real heartbreak we all feel as we become adults throughout our high school years. The story follows two characters, Nolan (a Tomboy with a baseball player's name) and Reed (the quarterback she wishes would notice her) as they struggle with peer-pressure, underage drinking, bullying and finding a balance between what your heart wants and what society says you should want -- even if you aren't ready. You can read it, and the sequel, "Going Long," now on Amazon, Barnes & Noble and other e-book outlets.
Scott has been writing and editing for newspapers, magazines and blogs for more than 15 years. She has told the stories of Olympians, politicians, actors, scientists, cowboys, criminals and towns. For more on her and her work, visit her website at
http://www.littlemisswrite.com
.