Do you guise see this! OMIGOSH. Forehead kisses are the greatest. As are Ginger's ability to write about kisses in general. Come back when we have more about this book. We have a feeling you'll like it!
THIS IS FALLING
by Ginger Scott

First, I had to remember how to breathe. Then, I had to learn how to survive. Two years, three months and sixteen days had passed since I was the Rowe Stanton from before, since tragedy stole my youth and my heart went along with it.

When I left for college, I put a thousand miles between my future and my past. I'd made a choice—I was going to cross back to the other side, to live with the living. I just didn't know how.

And then I met Nate Preeter.

An All-American baseball player, Nate wasn't supposed to notice a ghost-of-a-girl like me. But he did. He shouldn't want to know my name. But he did. And when he learned my secret and saw the scars it left behind, he was supposed to run. But he didn't.

My heart was dead, and I was never supposed to belong to anyone. But Nate Preeter had me feeling, and he made me want to be his. He showed me everything I was missing.

And then he showed me how to fall.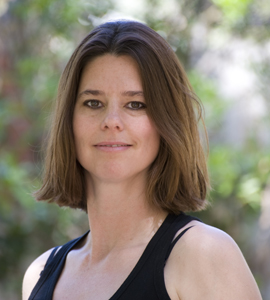 About the Author
Ginger Scott is a writer and journalist from Peoria, Arizona. Her new adult romance, "How We Deal With Gravity," centers on a young, single mother of a child with autism and her chance at love with a familiar face from her past. 'Gravity' releases July 8.
Scott is also the author of "Waiting on the Sidelines," a coming-of-age love story that explores the real heartbreak we all feel as we become adults throughout our high school years. The story follows two characters, Nolan (a Tomboy with a baseball player's name) and Reed (the quarterback she wishes would notice her) as they struggle with peer-pressure, underage drinking, bullying and finding a balance between what your heart wants and what society says you should want -- even if you aren't ready. You can read it, and the sequel, "Going Long," now on Amazon, Barnes & Noble and other e-book outlets.
She is also the author of "Blindness," and the soon-to-be-released new-adult romance "This Is Falling."
Scott has been writing and editing for newspapers, magazines and blogs for more than 15 years. She has told the stories of Olympians, politicians, actors, scientists, cowboys, criminals and towns. For more on her and her work, visit her website at
http://www.littlemisswrite.com
.