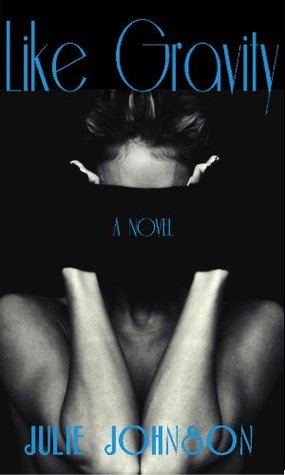 Twenty year-old Brooklyn "Bee" Turner is no stranger to grief. After witnessing her mother's brutal murder at age six, Brooklyn is guarded, damaged, and – by all accounts – a bitch. And that's just the way she likes it, if it means keeping everyone at arm's length.
When she stumbles, quite literally, into Finn Chambers – campus ladies' man and the lead singer of a local band —she's unprepared for his persistence in befriending her, and for the dangerous attraction she begins to feel for him.
Because with Finn, she knows it would be more than just sex.
More than just friendship.
And maybe even more than just love.
When a sinister presence from her past reemerges, Brooklyn will be pushed to her breaking point. For the first time in fifteen years, she will confront both her grief and her memories, as she plays a deadly game of cat-and-mouse with an unforeseen enemy.
Because sometimes, the demons we must confront aren't only on the inside...
**Like Gravity is a new full-length standalone romantic suspense novel,intended for audiences ages 17+ **
Kindle Edition, 310 pages
Published August 26th 2013 by Julie Johnson
Source: Purchased
Our Review:
I honestly don't recall where I heard about this book, but I seem to recall a reviewer I respected really loved this novel; the first pages showed me why--they were gripping.
I can honestly say that first chapter, or prologue, scene, was intense. Just...wow.
The rest of the novel had some similar moments..moments when I identified with the prickly nature of Brooklyn (our protagonist) and found myself rooting for Finn (her love interest) to make good things happen. ... because see, here's the thing... I'm a prickly bear myself and I kinda love it when main characters are too; somehow it seems to justify my behavior, or maybe I just relate to that sense of wanting to push people away for self-preservation. I mean, I see the flaw in that behavior but it feels comforting to read characters like me. Of course, I also love how Finn continues to push her boundaries and try to reach her..try to show her life with love in it. ..ahem. Anyway.
Aww, Shel. I know how you feel. I can identify with Brooklyn wanting to have her self preservation above all else in the world...but...as story heroines go...I was just, gah. WHY! Let someone in. For the love of God, let someone in.
As much as I enjoyed the push and pull of their relationship, I did have some problems. The time frame never seemed clear to me. I never had a good feel for when things were taking place or how much time had passed. I also felt that the *big reveal* of their stories was sorta obvious, but in retrospect maybe it wasn't supposed to be that surprising? And the last few chapters seemed a bit..predictable and too neatly taken care of.
I had some problems too. The premise, as we always say, was good...but it was just not, maybe, what we were hoping it would be.
So it was a mixed bag for me--parts were so damned close to home and parts were just meh. I'd definitely try some of her other novels because I can see tons of potential in the writing. While this novel wasn't my favorite thing..didn't break any new ground, it definitely was one that I was willing to stick with and read all the way through.
And I just couldn't. I reached 62%...had to stop reading due to other obligations in my life for a couplea days, and when I went to pick it back up...I just had this chest-squeezing-please-don't-make-me-do-it-anxiety...and decided, ya know what. I'm not. I gave it a try. I meh-kind-of-liked-it...but at the end of the day, I was ready to move on. By that point, the pace was not what I was hoping it would be to be ready for the hard drive to the finish, and I am officially crying uncle. I wouldn't say, gah, don't read this one...but I do suggest getting a sample of it first...which is an idea that I don't employ nearly enough!
About the Author
Julie Johnson is a twenty-something Boston native suffering from an extreme case of Peter Pan Syndrome and an obsession with fictional characters. When she's not writing, Julie can most often be found daydreaming, drinking too much coffee, striving to conquer her Netflix queue, and stalking Goodreads for new books to add to her ever-growing TBR list.
Nothing makes her happier than talking with her readers! So please, please, please feel free to add her as a friend on Goodreads, Facebook, Pinterest, Twitter, or whatever form of social media floats your boat.