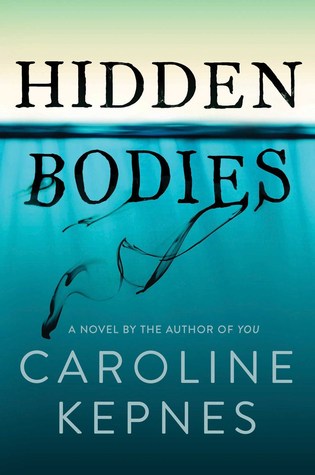 OUR REVIEW:
Shel: I'm just imagining the faces of my friends when I tell them that I've fallen in love all over again...with a serial killer named Joe. I mean whattheeverlovingfuck? I never in a bazillion years would think that I'd like someone who has so many issues and who solves problems by murdering the people who piss him off, but I kinda love his style. Court: It is shocking with how much love and affection we speak of Joe isn't it!? I would like all of my friends to know him too, so I have been shouting his name about left and right!
Shel: Let me hit you with an uncomfortable truth: as much as I was looking forward to reading Hidden Bodies I was a little nervous about starting it. Why? Because You was unique and hilarious and wonderful and what if Hidden Bodies didn't live up to You? EEEEK! So what did I do about my anxiety? I sat on my copy of it forfreakingever and that was probably the dumbest thing I've done, so far, in 2016. Hidden Bodies was as great, if not greater, than You. It had all of the snark and swagger, the willful disobedience, the artful denial, and the hilarious inner monologue of Joe with the added benefit of already knowing who Joe was. Since I wasn't trying to wrap my brain around who this guy was, I could sit back and enjoy all of the new characters and new situations he found himself in. And boy did I enjoy. I think most of the time I looked like this:
and sometimes this: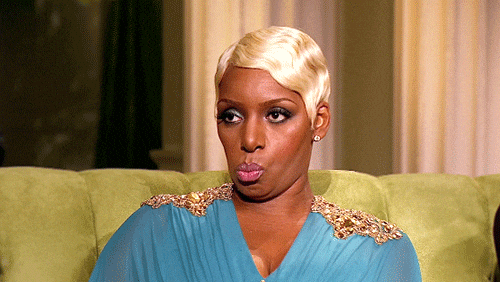 Really, though? If I wasn't at work, you'd find me like this:
Court: I had the same fear. Sometimes the sophomore efforts don't go the way we want them to. Good or bad. I think of several books that change me profoundly and can't reread them or want to read the sequel simply because...I don't want my initial reading experience to change. And I am glad to say that this didn't happen with this book. I read a review somewhat chagrined that this was so much different than You in plot. And I have to say...guys...if it would've been much of the same you would've been mad about that too!!! This is an original masterpiece with a master manipulator anti-hero, and he is seriously a wave maker when it comes to unreliable narrators. I also wanted to mention that someone made a comment about having to suspend belief to get through it. Not to be an asshole and point out the obvious, but most serial killer/suspense thrillers tend to have to be outside of the realm of real life or we wouldn't love it so much. Right? RIGHT!!!! I could be completely singular in my thought process on this (you're not, FWIW), but I hope you read You and Hidden Bodies and enjoy them as much as I did. I don't want to say too much, but the reading and the writing were just as manic as Joe is and I loved it. Caroline Kepnes slayed me in the best way with Joe, and Love and even Forty...and I miss these characters already!

Shel: I simply couldn't put Hidden Bodies down and at the same time I didn't want it to end (a serious conundrum of how to moderate my reading speed). I loved the hunt for Amy, his irritation and frustration with his new neighbors, his smugness around Forty, and the way Love completely turned him topsy turvy. I don't think I've highlighted so much in a book in a long time---it was so clever and full of interesting and observant commentary on society, relationships, and human nature. I could go on an on and on (THAT ENDING THO!!!!) but instead I'm gonna have to ask you to go read it for yourself or risk the wrath of Joe. Court: Amen. The situations he finds himself in. Just wow. LOL! But, everything we loved about JOE in You remains, and he is a classic for me. We all do not need a Joe in our real life, but definitely love him in our fantasy one!
Want more information? Check out the blurb below: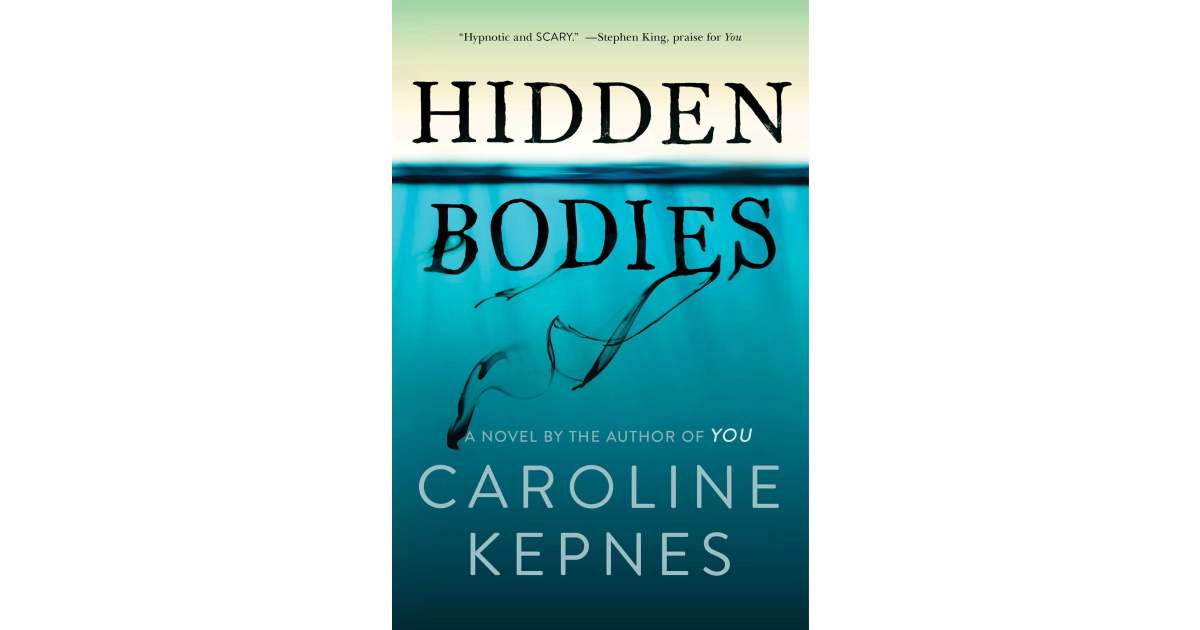 In the compulsively readable follow-up to her widely acclaimed debut novel, You, Caroline Kepnes weaves a tale that Booklist calls "the love child of Holden Caulfield and Patrick Bateman."
Hidden Bodies marks the return of a voice that Stephen King described as original and hypnotic, and through the divisive and charmingly sociopathic character of Joe Goldberg, Kepnes satirizes and dissects our culture, blending suspense with scathing wit.
Joe Goldberg is no stranger to hiding bodies. In the past ten years, this thirty-something has buried four of them, collateral damage in his quest for love. Now he's heading west to Los Angeles, the city of second chances, determined to put his past behind him.
In Hollywood, Joe blends in effortlessly with the other young upstarts. He eats guac, works in a bookstore, and flirts with a journalist neighbor. But while others seem fixated on their own reflections, Joe can't stop looking over his shoulder. The problem with hidden bodies is that they don't always stay that way. They re-emerge, like dark thoughts, multiplying and threatening to destroy what Joe wants most: truelove. And when he finds it in a darkened room in Soho House, he's more desperate than ever to keep his secrets buried. He doesn't want to hurt his new girlfriend—he wants to be with her forever. But if she ever finds out what he's done, he may not have a choice...
Find more about CAROLINE KEPNES
here.