It's Labor Day and I really should've started this list earlier but in typical Shel fashion, I procrastinated. So without further ado, here are some of my favorite books of the summer (in no particular order--don't make me choose!)
Shel had the greatest idea (as she usually does) that we should share our favorite reads of the summer. And, we are hosting giveaways so you can either delight in some of our favorites or venture out to buy some of you own that you've had your eye on! Either way, feast your eyes on my absolute favorites of this insanely busy, awesome, too short summer!
1.
I'd do anything to keep my mother alive.
Anything, including ask Ian Kerr for help. I don't know much about him, except that he has more money than some small countries. And he's willing to spend it on me. Just one catch: there's a string attached, and not just the one I feel pulling me into his arms and his bed. There's also the plan for revenge he wants my help with.
Every time he says my name, it makes my body shiver and my heart stutter. I know he's going to wreck me, know there won't be anything left of me but lust and sensation by the time he's done with me, but even though I can see the heartbreak coming towards me like a train, ready to crash into me, I can't get out of the way. I want what he makes me feel. Want what he's offering.
This may have started out as something to save my mother, but now…now it's about what he makes me feel. I'm in danger of losing everything that's important. Worse? Ian's whispered words and hot caresses are making me believe that's okay.
I have a thing for Jen Frederick's books. The more she writes, the more I love them. This one consumed me and it was one of the first things I read this summer. I'm very close to reading book 2 in this series and I CANNOT wait. Jen hooked me with Ian's mysterious ways and ..something about this entire story just has me wanting more.
It's because there is so much more to know! I can't wait to see how this all ends, either...but the first installment is an absolute favorite.
Our review of Losing Control | Purchase
2.
Forever is a heartbeat away . . .
Kerris Moreton knows how to make things work. Bounced from foster home to foster home as a kid, she adapted; when opportunity arose, she thrived. Now, about to open her own business and accept a marriage proposal, Kerris is ready to build the life she's always wanted. The only thing missing? A passionate connection with her would-be fiancé, Cam. Kerris wants to believe that sparks are overrated-until Walsh Bennett lights her up like the Fourth of July.
. . . but what about love?
As one of the East Coast's most eligible bachelors, Walsh enjoys financial independence, fulfilling work with his family's nonprofit, and plenty of female attention. But lately he's been distracted by the one woman he can't have. Lovely to look at and even sweeter to know, Kerris is the soul mate Walsh never thought he would find. The problem is, his best friend found her first . . .
I loved the story first and then I found the writer, Kennedy Ryan, and now I'm a devoted fan for life. Kennedy's debut book had me all sorts of crazy with angst and worry and book 2 in this series is currently begging me to read it. Great love triangle going on here..and a great new friend found in Kennedy. Read this book!
You may all have a pretty good idea now how I feel about love triangles. They won't stop me from reading a book, but they do cause me quite a lot of angst and feelings of unease the entire way through. I die a little inside, every time. The writing of this one slayed me, and we are ecstatic to get going on the next one!
Our review of When You are Mine | Purchase
3.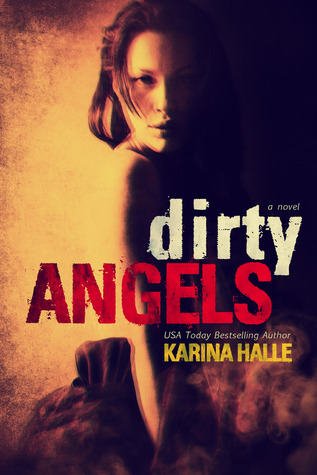 **warning: this book contains situations which might be triggers for some people. Please see the bottom of this description to see if this is the kind of book that you'll love or piss you off**
For Luisa Chavez, a twenty-three year old former beauty queen, a better life has always been just out of her reach. Sure, she's had men at her feet since she was a young teenager but she's never had the one thing she's craved – security. Having grown up in near poverty, her waitressing job in Cabo San Lucas can barely let her take care of herself, let alone her ailing parents. Every day is another unwanted advance, every day is a struggle to survive.
When Salvador Reyes, the depraved leader of a major Mexican cartel, takes an interest in her, Luisa is presented with an opportunity she can't afford to pass up. She'll become Salvador's wife and exchange her freedom and body for a life of riches – riches she can bestow upon her deserving parents. But Luisa quickly finds out that even the finest wines and jewels can't undo the ugliness in her marriage, nor the never-ending violence that threatens her every move.
Soon, Luisa is looking for an escape, a way out of the carefully controlled life she's leading. She finally gets her wish in the worst way possible.
As it is, being the wife of Salvador makes her an ideal target for rival cartels and there's one particular man who needs Luisa as part of his cartel's expansion. One particular man whose quest for power has destroyed lives, slit throats and gotten him out of an American prison. One particular man who will stop at nothing until he gets what he wants.
That man is Javier Bernal. And he wants Luisa. He wants to take her, keep her, ruin her.
Unless she ruins him first.
***WARNING*** This book deals with drug cartels and as such it contains a lot of sex and violence and some violent sex. It can get pretty ugly, pretty dark and pretty crazy. There is drug use, abuse, a bit of torture and dubious consent. The hero is not a hero and the villains...well, they're even worse. If this sort of thing bothers you, PLEASE DO NOT READ IT. This ain't no cupcake farting unicorn kind of book. If you are even a bit squeamish about violence, brutality and rape, this is your warning to stay away from a book that you certainly will not like (and why read books that you know you won't like?)***
***While this is a spin-off of The Artists Trilogy, prior knowledge of the books is not needed. DIRTY ANGELS is the first in a trilogy, however each book can standalone and follows or introduces different characters***
I mean..it's Karina Halle. She is the queen of my dark heart, right? She put Javier in a novel and then she had him meet his match. GAH. This novel is dark and uncomfortable and not for everyone (read her warnings). I loved getting to meet Javier's queen and seeing him in a way that had been lurking under the surface in The Artists' Trilogy and was confirmed in this, his, book.
Man, oh, man. Shel is right. Javier was a BAMF from the get go, but he turns things up like 10 notches in this one. Still can give me chills, yo!
Our review of Dirty Angels | Purchase
4.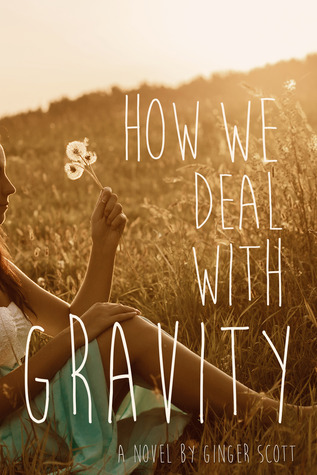 When her son Max was diagnosed with autism, Avery Abbot's life changed forever. Her husband left, and her own dreams became a distant fantasy—always second to fighting never-ending battles to make sure Max was given opportunity, love and respect. Finding someone to fight along her side wasn't even on her list, and she'd come to terms with the fact that she could never be her own priority again.
But a familiar face walking into her life in the form of 25-year-old Mason Street had Avery's heart waging a war within. Mason was a failure. When he left his hometown five years ago, he was never coming back—it was only a matter of time before his records hit the billboard charts. Women, booze and rock-n-roll—that was it for him. But it seemed fate had a different plan in mind, and with a dropped record contract, little money and nowhere to go, Mason turned to the only family that ever made him feel home—the Abbots.
Avery loved Mason silently for years—until he broke her heart…completely. But time and life have a funny way of changing people, and sometimes second chances are there for a reason. Could this one save them both?
So maybe on the surface this seems like the same story. Rocker guy + hot chick = romance? WRONG. Yes, he's a rocker and she's a hot chick but to boil it down to that simply misses the boat. Avery's story was one of strength and vulnerability and Mason's story of coming to terms with the current state of his career was a journey in patience..and them finding each other again was ...sweet and romantic and ..well, just read it! I loved it.
This makes my list as well. I still have so much love for this book, could re-read it over and over, and it is a good thing if a book makes me want to re-read it! There is so much more to this one than a sort of second-chance romance.
Our review of How We Deal With Gravity | Purchase
5.
Casey Daniels has a past forged in Hell. Despite the friends, the endless supply of women, and the muscle car he spent years restoring, it still eats away at him.
Grace Paterson is in Sydney as a temporary bassist for Jamieson, the band Casey handles security for. She's also infuriating, off-limits, and completely irresistible.
A deal is struck, and despite their intense and powerful connection, both think it will be easy to walk away. But life can be more ruthless than either of them ever imagined. Not only does Grace have a secret she's desperate to keep, Casey has questions from his past that he's willing to do anything to get answers for.
It's not until someone wants one of them dead that Casey realises his love for Grace is the one thing he could never walk away from.
In a story of revenge, betrayal, secrets, and love, Casey will need to reconcile his past with his present, before the future he never knew he wanted is snatched away.
I'd been waiting for Casey's story after book one in the Give Me series. He was always so broody and hot and tortured and I just wanted to wrap him in my arms and take care of him...and then some. Since Kate didn't want to write me in as his love interest, I guess Grace will do. HAHA. Actually, Kate was a great choice--full of sass and heart and I'm so glad Casey found a woman who could give him everything he needed. I can't wait to see where she takes my favorite Aussies; I love this series.
Me toooooo! I still need to hug Shel in person for introducing me to this author. I have yet to not be in love with every character she introduces to us, and I hope that you all fall in love with the Badass Brigade as well!
Our review of Give Me Grace | Purchase
6.
She's addicted to sex. He's addicted to booze…the only way out is rock bottom.
No one would suspect shy Lily Calloway's biggest secret. While everyone is dancing at college bars, Lily stays in the bathroom. To get laid. Her compulsion leads her to one-night stands, steamy hookups and events she shamefully regrets. The only person who knows her secret happens to have one of his own.
Loren Hale's best friend is his bottle of bourbon. Lily comes at a close second. For three years, they've pretended to be in a real relationship, hiding their addictions from their families. They've mastered the art of concealing flasks and random guys that filter in and out of their apartment.
But as they sink beneath the weight of their addictions, they cling harder to their destructive relationship and wonder if a life together, for real, is better than a lie. Strangers and family begin to infiltrate their guarded lives, and with new challenges, they realize they may not just be addicted to alcohol and sex.
Their real vice may be each other.
New Adult Romance recommended for readers 18+ for mature content.
I'd seen this book (and series) bouncing around the blogosphere for a while but I never had the time to pick it up. I finally penciled it in a few weeks ago and I'm completely in love with these characters. It's not what I thought it would be at all..two addicts trying to somehow hide their addictions and live a productive life? It sounded exhausting. I'm sure the characters were exhausted; I was enthralled. I'm trying to sneak read the rest of the series because I'm so damn curious to see what happens. I highly recommend this series.
I again, was just sick as all get out when reading this book. That sounds scary. But, it was definitely worth every angst ridden feeling that I had, or text that I sent. Worth. Every. Word.
Our review of Addicted to You | Purchase
7.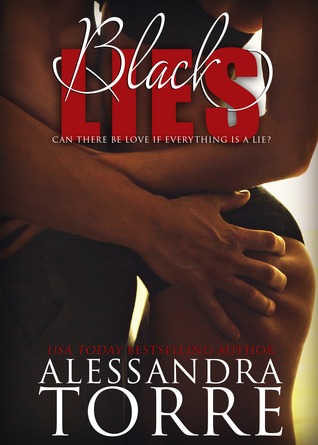 Brant:
Became a tech billionaire by his twentieth birthday. Has been in a relationship with me for 3 years.
Has proposed 4 times. Been rejected 4 times.
Lee:
Cuts grass when he's not banging housewives. Good with his hands, his mouth, and his cock. Has been pursued relentlessly by me for almost 2 years, whether he knows it or not.
Go ahead. Judge me. You have no idea what my love entails.
If you think you've heard this story before, trust me – you haven't.
This one is climbing up the charts as I'm writing this. I'd venture to say it puts Alessandra Torre on all of the best seller lists because
everyone
is raving about it. All I will say is that I know what the synopsis says and I know many people hate cheating and love triangles...just give it a chance before you dismiss it. Trust me.
And apparently suspending reality a little bit. Which I find funny, because that is what I do with every single book...even if it is in no way paranormal. It is an escape for me to join these people's world. And Alessandra has said many times that she took certain liberties with certain aspects of the book. Don't get too hung up on that though, because it is a suspenseful, beautiful ride that I love so much!
Our review of Black Lies | Purchase
8.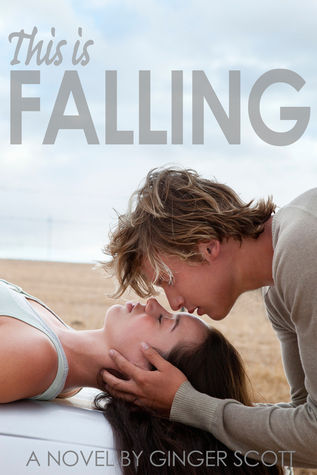 First, I had to remember how to breathe. Then, I had to learn how to survive. Two years, three months and sixteen days had passed since I was the Rowe Stanton from before, since tragedy stole my youth and my heart went along with it.
When I left for college, I put a thousand miles between my future and my past. I'd made a choice—I was going to cross back to the other side, to live with the living. I just didn't know how.
And then I met Nate Preeter.
An All-American baseball player, Nate wasn't supposed to notice a ghost-of-a-girl like me. But he did. He shouldn't want to know my name. But he did. And when he learned my secret and saw the scars it left behind, he was supposed to run. But he didn't.
My heart was dead, and I was never supposed to belong to anyone. But Nate Preeter had me feeling, and he made me want to be his. He showed me everything I was missing.
And then he showed me how to fall.
*This is a standalone in a three-part series that will focus on different characters. Each book can be read on its own.
Those Preeter boys..major book boyfriend material. They're funny and smart and charming and great brothers. This is Nate and Rowe's story and it's the perfect mix of sweet and steamy and sad and fun. I know that's quite a mix, but believe me, Ginger somehow manages to do it all. Ty's getting a novel and trust me when I tell you, you're going to want to read it.
I love how she does that blend Shel, but also brings in a great flavor of coming of age, sports, and friendship. Ginger Scott is a name you all should know, so this book is a fantastic place to start!
Our review of This is Falling | Purchase
9.
He's utterly alone…
Tortured and existing in a dark spiral of despair, bestselling British author, Gavin Cooke, has come to the Outer Banks of North Carolina to escape the seedy lifestyle he had been living in London and in a desperate attempt to regain his writing focus. He's twisted, bitter and angry at the world. He's a loner… needing not a single thing other than his Scotch and a laptop upon which he can bang out his next erotic, dark thriller.

She's running in place and getting nowhere…

Savannah Shepherd's life is falling apart. Her dream of being a wildlife photographer seems a distant memory and she's barely able to make ends meet. Driving herself forward with no clear goals apparent, she's about ready to pack up her bags and head home with her tail between her legs.

Two unlikely lovers…
He's raw, forceful and a dirty talker. She's a flowers and romance type of girl. Yet within each other, they find a mutual craving that can only be satisfied by giving in to their desires for one another.
Lust turns into something more… something they were not looking for but tentatively accept. Will it be enough to push them past the obstacles of Gavin's bitter past?
*SUGAR ON THE EDGE can be read as a stand-alone*
What is it about a foul-mouthed Brit that I love? I don't know why.. but I loved Gavin. He was a writer with a foul mouth, a hugely bad attitude (at first) and a very interesting story. Savannah was seemingly too sweet for him, too innocent, and too naive for him...hahaha. SURPRISE. Savannah was the perfect match for Gavin and their story turned out to be my favorite in the series.
This is also my favorite of the series. Complete perfection!
See our 5 star review
here
|
Purchase
10.
Fredrik Gustavsson never considered the possibility of love, or that anyone could ever understand or accept his dark and bloody lifestyle—until he met Seraphina, a woman as vicious and blood-thirsty as Fredrik himself. They spent two short but unforgettable years together, full of lust and killing and the darkest kind of love that two people can share.
And then Seraphina was gone.
It's been six years since Fredrik's lover and sadistic partner in crime turned his world upside-down. Seraphina went into hiding and has eluded him ever since. Now, he's getting closer to finding her, and an innocent woman named Cassia is the key to drawing Seraphina from the shadows. But Cassia—after sustaining injuries from a fire that Seraphina ignited—suffers from amnesia and can't give Fredrik the information he desperately seeks. Having no other choice, Fredrik has been keeping Cassia locked in his basement as he not only tries to get her to recall her past—because she and Seraphina share it—but also to protect her from Seraphina, who clearly wants her dead.
But Cassia is a light in the darkness that Fredrik never believed existed. After a year subjected to her kindness and compassion, he finds himself struggling with his love for Seraphina, and his growing feelings for Cassia—because he knows that to love one, the other must die.
Will light win out over darkness, or will something more powerful than either further destroy an already tortured soul?
I'm still gathering my thoughts on this one..it was so dark and the ending was sort of heartbreaking but completely just. Fredrik + Seraphina + Cassia = part love story and part torture. Fredrik's story is filled with darkness and all you want to do is find a way to give him some happiness and some peace and some love. All of that happened but not quite in the way that I expected. I feel like there may be more to his story and I'm hoping that we'll read it. If not? Well, I still loved it.
I did too. I was blown away by the unexpected direction this book took, and I hope we get more even after the prequel that is already coming out about Fredrik. Greedy little readers, I know!
Review of this one coming soon! | Purchase
11.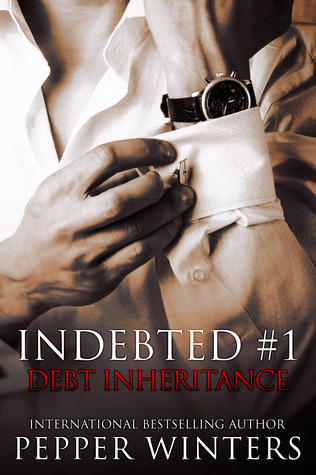 Warning: Please note this is book one of a series. It is a Dark Romance that will unfold slowly with many twists and turns. In true Pepper fashion there will be a HEA. You just have to see past the darkness for the light.
"I own you. I have the piece of paper to prove it. It's undeniable and unbreakable. You belong to me until you've paid off your debts."
Nila Weaver's family is indebted. Being the first born daughter, her life is forfeit to the first born son of the Hawks to pay for sins of ancestors past. The dark ages might have come and gone, but debts never leave. She has no choice in the matter.
She is no longer free.
Jethro Hawk receives Nila as an inheritance present on his twenty-ninth birthday. Her life is his until she's paid off a debt that's centuries old. He can do what he likes with her—nothing is out of bounds—she has to obey.
There are no rules. Only payments.
A modern day Dark Erotic Romance
I was torn about adding this last one because I'm a little conflicted about how I feel about. I hate what Jethro and his 'family' put Nila through; I hate that Nila's family allows it; I hate that there are things in this world that come even close to being something that happens in this novel. All of that being said, though, I can't stop thinking about it and it's been weighing on my mind so I think it must mean something, right? It's not for everyone..it's REALLY dark...but it's a story that will grab you and hold onto you until you put it down. It'll be interesting to see where the next book in this series goes.
I know! I can't believe the things that happened. Just shocking, really. But in addition to that, there is a lot of plot and heavy characters here that I enjoyed seeing how well the entire thing was built.
Our review of Debt Inheritance | Purchase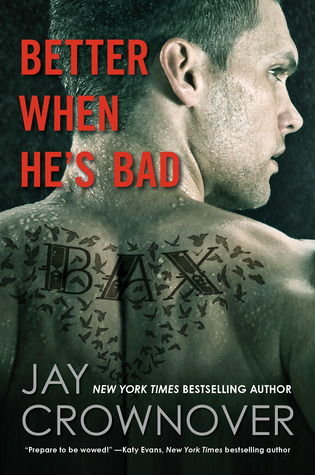 Welcome to the Point
There's a difference between a bad boy and a boy who's bad . . . meet Shane Baxter.
Sexy, dark, and dangerous, Bax isn't just from the wrong side of the tracks, he is the wrong side of the tracks. A criminal, a thug, and a brawler, he's the master of bad choices, until one such choice landed him in prison for five years. Now Bax is out and looking for answers, and he doesn't care what he has to do or who he has to hurt to get them. But there's a new player in the game, and she's much too innocent, much too soft…and standing directly in his way.
Dovie Pryce knows all about living a hard life and the tough choices that come with it. She's always tried to be good, tried to help others, and tried not to let the darkness pull her down. But the streets are fighting back, things have gone from bad to worse, and the only person who can help her is the scariest, sexiest, most complicated ex-con The Point has ever produced.
Bax terrifies her, but it doesn't take Dovie long to realize that some boys are just better when they're bad.
I can't WAIT for Shel to get to this one! I loved every page of it, and my poor paperback got doused by a wave when I was in Florida. But that did not deter me from devouring it in less than a day!
Court snuck this read in during her beach trip and I haven't had a chance to read it...BUT I did buy it and it's sitting there waiting for me to find the time. I cannot wait..Court loved it.
| Purchase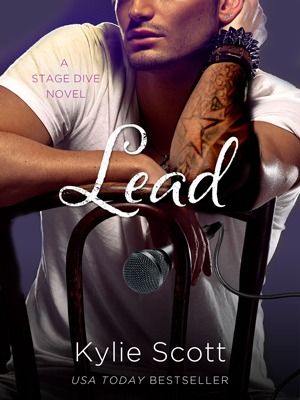 Stay up all night with the sexy rockers in Stage Dive, the epic New Adult series from New York Times bestselling author Kylie Scott, author of Lick and Play.
As the lead singer of Stage Dive, Jimmy is used to getting whatever he wants, whenever he wants it, whether it's booze, drugs, or women. However, when a PR disaster serves as a wake-up call about his life and lands him in rehab, he finds himself with Lena, a new assistant to keep him out of trouble.  
Lena's not willing to take any crap from the sexy rocker and is determined to keep their relationship completely professional, despite their sizzling chemistry. But when Jimmy pushes her too far and Lena leaves, he realizes that he may just have lost the best thing that ever happened to him.
I love this entire series to pieces, but this one is my most recent favorite because a) I love lead singers and b) i kind of love Jimmy and c) I LOVE LENA! We devour everything Kylie Scott puts out, but would love for you to check these out asafp!
Yep, 5 Star review over
HERE
, but I am absolutely in love with this book. This band. Kylie. Love them all.
I'm married to a Jimmy so I had a special place in my heart for this Jimmy. *smiles* This series is great. It's the perfect blend of attitude, humor, and smut. Kylie Scott definitely has our attention and devotion and we can't wait to for the next band member to get his book.
|
Purchase
So there you have it...our summer reading for 2014. If you haven't read some of these yet, I'd venture to say there's something on this list for you. Keep your eyes open because very soon we will have our 'looking forward to fall books' list.
Happy Reading, everyone!
a Rafflecopter giveaway