It's time. Time to tell the truth. Time to face her past and step into her future.
Starting with Van.
Cory will wait to the beat of the ticking clock for him to come back. To see what she's done and make the final judgment. As much as she holds onto the small hope that he'll still want her, she's ready for rejection, ready for the pain. As ready as she can be, at least.
It's time to make things right, not only with Van, but with Jill. With Jade. With everything.
No more running.
Published March 19th 2015
Source: Author
Shel: Poor Staci Hart, I've been bombing her social media with pleas for this book for weeks and then she sends it and I was in the middle of another book. GAH! As soon as I could I jumped right back into Cory's story...just so happened to be my birthday weekend (happy birthday to me, right?!)
Court: Happy Birthday Indeed. I was soooo ridiculously excited to read this book, and it completes the series indeed.
Shel: Vol. 3 picks up right where Vol. 2 ends so there's no huge gap of time where we're trying to figure out what's been happening. No, we are right where we left off--with Cory waiting on Van. It went exactly as she thought it might. Cue hearts breaking.
Court: Boo. Boo. Hoo. Sigh. So...yeah. I have nothing to say about this, except you have to read it. It was hard. It was a heart palpitation moment as she was waiting. Whew.
Shel: In all fairness, I don't blame Van; he had valid reasons for what he said and why he said it; and to Cory's credit she didn't wilt--she mourned and started the process of recovery. I thought it was pretty badass that she took this as an opportunity and made some changes. I also loved how badass she was with Jade...wait until you read that part.
Court: We always knew from the beginning how strong Cory is...and in this finale I thought that she was definitely bringing herself full circle. She is becoming the woman she wants to be...without the assistance of anyone or anything. So, I was empowered and in awe that this was more her story...and not about any romance at all...which made it all the more romantic to me.
Shel: As the days go by and Cory still can't seem to shake off the last of Van, she makes one bold move to try to free herself from the hurt she was feeling and that move shifts us to the end of the story...an ending I think you'll be pleased with.
Court: I do too. This installment was more about the cool down after the first two were about getting to the top of the building in parkour...the second was definitely taking that leap off the damn building...and this one...this is what happens after. So, again...full circle. Good stuff.
Shel: I loved the world that Staci Hart immersed me in. I loved the Parkour aspect. I loved every feature and flaw of Cory. I loved the relationships and the dynamics between the friends and lovers. I loved the thievery and vengeance and repentance. The only thing I didn't love was that it had to end far more quickly than I was ready. I wanted to live in that world for a little while longer; I wanted to know more about who all of these people were. I wanted to inhabit their spaces and their heads and it's all Staci Hart's fault for creating a world that I wanted to escape to. Now that I have a taste for what she can do, I can't wait to go to her other books and read those.
Court: I visualized those pictures that Van was taking so vividly...and I wanted to live there too. I love this series with such a passion, because as I said above...Staci created a heroine that we could be. She was tough. She was bitter. She was angry. But she also loved so fiercely, and just tried to be herself in every single minute of the day. That is a person I strive to.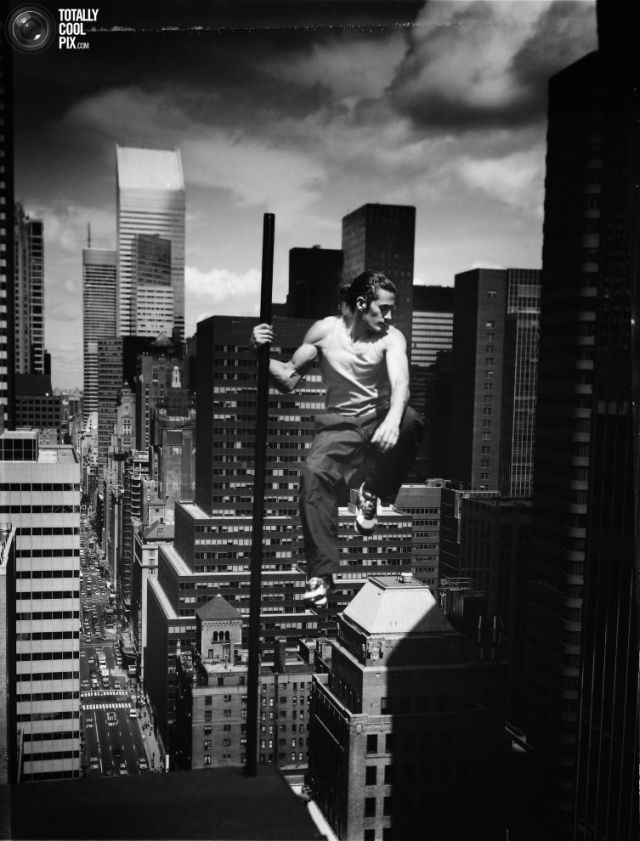 Shel: My version of Parkour:
Court: Oh my God..Shelley. I love you.