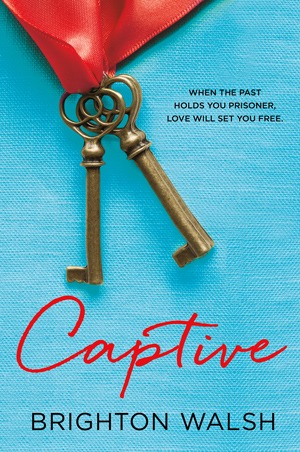 He's the most dangerous man she's ever met…and she's falling in love with him.
Madison Frost is desperate to escape her life. Daughter of a prominent businessman, she has everything a girl could ask for. Except for a family who's present in her life, and anyone to talk to outside the four walls of the prison she calls home. Madison dreams of one day leaving her life behind. She never thought being kidnapped is how it would happen.
Now she's being held captive by a man who's as frightening as he is sinfully gorgeous. Enormous, muscular, and filled with secrets, the man they call Ghost is an enigmatic mercenary, and Madison is trapped with him. She doesn't know who hired him or why, but the more time she spends at his mercy, the more she realizes he's not what he seems. Beneath his rough exterior lies an unexpected gentleness and a heart as broken and battered as her own.
But as Madison lets down her walls, Ghost holds tight to his, hiding secrets that could destroy everything.
Paperback, 288 pages
Expected publication: March 24th 2015 by St. Martin's Griffin
Source: Netgalley


Shel: I was unfamiliar with Brighton Walsh but Court gently nudged me in the direction of reading this book and I wasn't disappointed. Court: I was a wee bit giddy when I found it, wasn't I. What is it about this particular trope that I can't stay away from. It's probably weird, but the book was soo good.

Shel: As you can see from the synopsis, this book is about a woman being taken--for what reason, we don't know--and the aftermath of this abduction. I bet you're thinking this is one of those sex slave books or something along those lines? Let me eliminate that notion right now--it's not. This is an interesting mash up of Stockholm syndrome and defiance on the part of Madison and skepticism and admiration on the part of Ghost. Of course it takes many chapters for us to see all of this--we must first get to know Madison and then get into Ghost's head a little bit for all of this to make sense because if not, I don't think readers would 'buy' it. Court: I agree. The set up with her family and everything this girl is going through really captivated me from the get go. I mean, I posted a goodreads update at 7% gushing about how much "story" and plot we already had by then, and how excited I was about it. We didn't have to wait to get into the thick of this character and know how she was hurting in her own skin and world...and then things jump right into the thick of it...and we weren't overwhelmed or scoffing at the idea of her being kidnapped.

Shel: ..and honestly, the quickness that this *thing* between Madison and Ghost happens is completely unfathomable, but since novels don't have an infinite amount of space to get to the point, I understand why things happened the way they did. And to give the characters credit, there was some definite questioning, from both characters, about WTF was going on and why, when it came to them. By the time things are ratcheting up between them, things in the outside world are too...and before you know it, the shit is hitting the fan and in a blink we're in the last part of the novel trying to figure out how this will all work out. Court: True. But since the entire idea of someone being kidnapped and falling for their captor is unfathomable anyways, I let my imagination run wild. Gage is a great character, and maybe that is why I made it okay in my mind...I love the big badass alpha males who are completely out of their element with their women...and this one did not disappoint. I was shocked and excited to see how things played out in away that I didn't expect and if it had been a snake it would've bit me as I figured it out. I loved Madison a lot because of her struggles within herself, aside from the actual struggle of being kidnapped. She had a lot of self esteem issues, and her journey through this book is a lot about overcoming that too...and her feelings of abandonment. I liked her.

Shel: By the end of the novel many of my questions were answered but I feel like Brighton Walsh definitely left the door open to some back to them when we read Riley's story in Exposed. Court: Mmmhmmm. There is a lot there. Riley is going to be getting into some t-r-o-u-b-l-e I bet. But I loved how complete this one is, and Brighton is a writer whose world I like to live in...can't wait to come back for more. This story was fast-paced, engaging, well written, and just had all of the right stuff for me to spend my day reading.