It's too bad for Scarlet that no matter how sweet a person is, fate can still screw you over.
Now she's jaded, half of her torn away and the remainder flesh and bones. In her grief, all Scarlet wants to do is to rebel against the life that betrayed her and her roommate provides the perfect lure...
Scarlet awakens when she enters the New York City underground, where vice and fortunes thrive. Hustling, trickery and savagery allow her to discover her true self—-her forgotten soul reemerging. She just can't promise it'll come back pure.
It won't matter that there is a shadow in her periphery. Theo Saxon thinks he can save Scarlet from a world she craves and protect her from the very elements he's spawned from. But it's through his unwitting instruction that Scarlet will become a part of his league and find the danger he wants so badly to keep to himself.
Scarlet thinks the stakes are within her control. But she won't just be betting her heart on Theo and his seductive sins. She will wager her life.
OUR REVIEW:
Shel: Courtney and I got to know Ketley Allison through her Snapped series and have been looking forward to her next book for-freakin-ever. Ketley, ever the sneaky, quiet writer she is, kept Paper Dolls under lock and key not even breathing a word of it until she dropped the cover and an ARC in what felt like days of each other; I was surprised and thrilled. At the very first opportunity I dove into Paper Dolls and was pretty surprised. Court: And what a cover it is! I was very excited when I saw there was new writing coming our way, and that it was so soon! Because if you haven't read the Snapped series yet, you should! It is fast paced, and stellar writing.
Shel: Here's the hard part. The first 20-30% was a bit challenging for me. It felt like I was missing parts of the story, the characters weren't gelling for me, and the writing felt a little abrupt or stilted--not like the writing I was used to. I was completely stressing out because I adore Ketley Allison and the thought of not writing a positive review was stressing me the eff out. Court: I have to agree. While I was glad that Shelley had read it before me...I was hoping to get in there to the goods of where the story would go a little quicker. We were getting to know our characters...sort of...but mostly new faces were being introduced, and I wasn't sure what was happening. Shel: This was me:
Shel: I know you're thinking...what's your point, Shelley? Well, I guess I feel like it's important for me to be honest about how the first little bit didn't really work for me but GOOD NEWS! I hit a point within the 25-30% mark and suddenly everything started to come together and then I had the hardest time putting this book down. Court: In the sake of honesty, we talked it out, and decided to go forward with our reading and not stop at 25% as we normally would. Why? Well, because we just couldn't give up on this person that we reallllllllly liked last time! And thank God we didn't. Because guess what! You guessed it...that is exactly the point where there is a shift in the plot, I felt like, and it all made sense. Turns out we WERE on a path somewhere, even though we weren't sure. So do not be dissuaded. All of the earlier pages are necessary, but you have to know a little bit to really get in there to the action.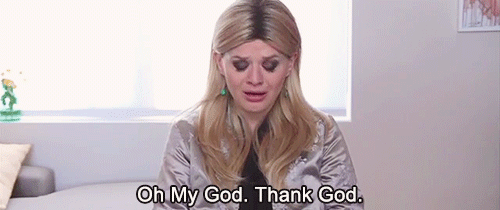 Shel: It felt like the characters made more sense--Scarlet's reactions and motivations became clearer and clearer. Theo's mysterious draw to her became less insta-something and more interesting. Their tension and conflict became more and more magnetic and their back stories started fleshing out some of the holes I felt were in the beginning. I liked Scarlet and Theo and their badassery, once I got to know them better; their love/hate/love thing was so angry and compelling and frustrating (but in good ways). And by the end of Paper Dolls I was clamoring for more; I kept hoping against hope I would have a solid resolution at the end and book 2 would be about Verily but NOOOOOPE, I am going to have to wait for book 2 to see how Ketley Allison plans to make this all okay. (You will make it okay, right Ketley?! haha). Court: HAHA! Yes, and when we finally get to where the plot is set up, and know what the conflict in the story will be outside of the mega-sexual-tension-conflict-for-days that Scarlet and Theo have (I really love Theo's name, btw...been saying it a lot, and it feels good to say it. Weird...I know, but just throwing that out there!) I am not shocked at all that there is more to come, and I am glad. For a world that had to be set up such as this, I am glad we are not done with it!!! And that's all I can say!!!
Shel: I have absolutely no doubt that book two will put me through the ringer with intrigue and emotion and tension and I can honestly say that I'm looking forward to it. Court: Ditto, friend. I love the blends of New York that Ketley puts into her stories, and you can genuinely believe she lives there (she does...fyi) and it shows. She feels a power for her city (or I think she does, don't correct me Ketley if you don't!) and I love how it shapes the plot. Settings are a beautiful part of every story for me, so I like that it is believable! Had to throw that in there!
Find out more about Ketley Allison on her blog, here.