By: Sawyer Bennett
Releasing June 9, 2015
Loveswept
Blurb

New York Times bestselling author Sawyer Bennett goes for a hat trick with the latest romance in a sexy series about cool-as-ice hockey players and the women heating up their lives.
Warning: The following contains spoilers from a cliffhanger in Garrett.
Rising star Zack Grantham has been stuck in a downward spiral of grief that has put his career on hold. Back on the road with the Carolina Cold Fury, still crippled by emotional baggage, and now a single dad, he's in need of some serious help with his son. But while the nerdy new nanny wins his son's heart, Zack isn't sure he's ready for a woman's touch—even after getting a glimpse of the killer curves she's hiding under those baggy clothes.
Kate Francis usually keeps men like Zack at a distance. Though his athlete's body is honed to perfection, he refuses to move on with his life—and besides, he's her boss. Still, the sparks between them are undeniable, tempting Kate to turn their professional relationship into a personal one. But before she makes a power play for Zack's wounded heart, Kate will have to open him up again and show him that love is worth the fight.
Shel: Having recently read Garrett and knowing about the Zack's accident, I was very curious about how the aftermath would be handled. I was a little concerned at the very beginning of the novel because I mistakenly thought Zack was taking a very wrong track in trying to handle things--I was quickly dissuaded of that thought. Though Zack was swimming in guilt and grief, he made a concerted effort to take steps to be a good father to his son and to overcome the incredible sadness that he was feeling. A huge part of that process was Kate. Kate was a ray of sunshine and honesty and just an all around good person. She also happened to Zack's son's nanny. Yep. Nanny. Court: I liked the way it started, though I almost came to a screeching halt by some of the statements about his accident that I just couldn't get behind....see, I am an orthopaedic trauma nurse...and well, yeah. I thought I had derailed into OMG land, that can't happen! BUT....I sucked it up, and kept going, and with the ortho references to a minimum after that...I was okay. It was a scary moment there for a second, but once we meet Kate, and I related to her zaniness...and found her nicknames hilarious, things definitely improved.
Shel: Don't be fooled. It's not what you're thinking...unless you're thinking: Sweet, smart, cute, funny girl + hot, sad, smart, funny guy = these two getting together...you are 100% correct. They put up an honorable fight, really. Neither of them wanted it to happen or expected it to. Actually, he didn't even want her there. But....her goofy ways wore down his walls and seeing his struggle opened her heart, and before you know it, they were making all sorts of rules and agreements that were just begging to be broken. Haha. Court: They were! They should know better! Haven't they read any of our books to know that these types of rules don't usually work if you're living together, and attracted to each other! MY GAH! Hahaha. BUT...I understood even when he was being his most surly, Zack's reticence to get involved. He had a lot of baggage, but as we slowly see things unfurl and secrets become open...he stole my heart by mid-book...even when I wanted to slap him upside his head. Like I tell my 5 year old niece, just because you think it doesn't mean you have to say it out loud...Zack could have used this expression a few times!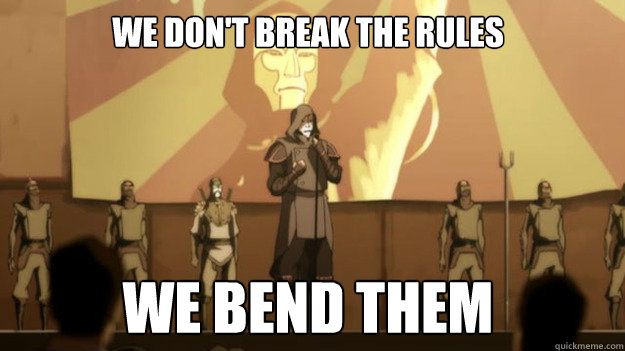 Shel: They tried very hard to keep within the boundaries created but when hearts are involved, things just get messy, you know? So inevitably there were hurt feelings and mistakes made and hearts breaking before we got to our HEA. Court: I teared up. I admit it. Moving on. Shel, don't laugh.
Shel: I liked the dynamic between Zack and Kate--even if I sometimes wanted to kill Zack or award Kate sainthood. They were sexy together. Her story was interesting and his strength of character was laudable. If you're looking for a good summer read, with a few hot hockey players thrown in, and low angst/high reward, Zack is worth picking up! Court: It is. Critically, there were a few hiccups in the beginning because if things are going to be realistic...I need them a touch more accurate...but I won't dwell on that. I thought the rest of the story was a good idea, and Zack's dirty talking didn't hurt anyones feelings. I enjoyed Sutton being so involved in this story, and always love when series favorites come out to play! Pick this series up since between the covers, and the author...we have a tendency to gush about both!
Goodreads Link: https://www.goodreads.com/book/show/23834720-zack?ac=1

Goodreads Series Link: https://www.goodreads.com/series/125350-cold-fury-hockey
Author Info
USA Today and New York Times Best-Selling Author, Sawyer Bennett is a snarky southern woman and reformed trial lawyer who decided to finally start putting on paper all of the stories that were floating in her head. Her husband works for a Fortune 100 company which lets him fly all over the world while she stays at home with their daughter and three big, furry dogs who hog the bed. Sawyer would like to report she doesn't have many weaknesses but can be bribed with a nominal amount of milk chocolate.
Sawyer is the author of several contemporary romances including the popular Off Series, the Legal Affairs Series and the Last Call Series. She will be releasing her third book in the Cold Fury Hockey Series with Random House Loveswept, June 2015.
As soon as I get out of the club and into the silence of my car, I dial Delaney.

She answers on the first ring. "You scared the shit out of me. Are you okay?"

"Yeah," I murmur as I start the engine and wait for my Bluetooth to connect. When I hear the subtle click telling me she's on speakerphone, I put the car in drive and say, "Just driving around…thinking."
I hear her blow out a gust of sympathetic frustration, but her voice is gentle. "Okay. Just get home."
"Is Ben okay?" I ask.

"He's fine. Sleeping. Have you gone over the applicants I picked out for you?"

My hands tighten on the steering wheel, and a tiny pain shoots through my wrist, a pain I'd never admit to the team doctors, so I ignore it and tell her, "Not yet."

"Tomorrow," Delaney says sternly. "You have to make a decision tomorrow."

"I know," I mutter, realizing that the time for dragging my feet and procrastinating is over. "I promise. Tomorrow."

"Okay," she says softly. "That's good."

I don't say anything else, my mind already starting to shut down. I abhor the thought of culling through her final recommendations for a nanny for Ben. Because that means this is final…that Gina is really dead and Ben's mommy is definitely not coming back. In my mind, it's putting the final nail in her coffin.
"I love you," Delaney says, almost desperately, into the phone.
I bite my lip…hard, and feel my tooth slice down into the delicate flesh. "Back at ya," I say, my voice harsh and raspy.
Words of love to my older sister—the woman who has been my rock-solid support the last four months since Gina died—unable to materialize. I disconnect the call and stare blankly out the windshield. I'm practically on autopilot as I drive home.
Out of the silence of my car, an unbidden, sarcastic snort bursts forth from me, and then I start snickering to myself.
Home.
What a fucking joke.
My five-bedroom house on Marchand Street feels like a prison, the walls closing in on me and causing me to seek out strippers named Candi Apple at midnight. I can't escape my memories there, my guilt devours me as I look at Gina's pictures throughout the house, and every day, rather than rise above my pain, I get swallowed up in it a little deeper. I hate that fucking house now, and I've pretty much resolved myself to sell it. Maybe moving will help leave the ghosts behind and give Ben and me a fresh start.
If it wasn't for Ben…
Beautiful, blond-haired, blue-eyed Ben.

The spitting image of Gina.

My little boy, who seems to have bounced back fine after losing his mother, giving me toothy grins and cuddling with me on the couch at night. If it wasn't for him…

No, I don't even want to think about where I'd be if it wasn't for Ben. Let me just appreciate the fact that I have the most wonderful child in the world, and it's only because of him that I at least have some sort of desire to want to feel again.
While I can't seem to feel outside the bounds of pure and unconditional love for my child, it doesn't mean I want to be this way. I'm smart enough to know that Ben will look to me for guidance on how to live this life without Gina, and I'm savvy enough to know that if I don't get my shit together, for his sake, I stand a really good chance of fucking his head up.
So I try the only way I know how—by seeking out the Candi Apples of this world—and dig down deep for something to interest me in this life outside of my child and my hockey career.
Taking a deep breath, I pull onto the outer belt line that circles around Raleigh, and let it out slowly. Yeah, tomorrow I need to start the process of removing my head from my ass. I also know the first step is to do as Delaney says and make a choice from the final applicants and hire a nanny for Ben. Once I start back at practices next week, I'll need someone to help me with him.
Delaney has been down here in Raleigh for the past week, interviewing prospects and checking out references. She's narrowed it down to a choice of three, and while I really don't want to care about whom to pick, I know that for the sake of my son, I need to be satisfied the person I do choose is right for the job. I trust Delaney implicitly, but I also know that I need to show some interest . . . at least for her peace of mind. The day after tomorrow she'll head back to Manhattan, where she works as a financial analyst, and I can't let her leave with undue worry over me and Ben.
It pisses me off that I have to hire a nanny. It feels like I'm replacing Gina . . . hiring a new mommy for my boy. Deep down, the rational side of me knows this isn't true. While I've been able to handle Ben just fine on my own for the last four months while I recovered from my wrist injury, there is no way I can be a single parent to Ben when much of my career is spent on the road. I will need someone to be with him full-time when I'm gone, and it has to be someone trustworthy.
So I'll do my duty tomorrow and give the applicants thoughtful consideration. Then I'll make my decision and start the process of introducing a new woman who will become a provider and mother figure to my son.
That thought causes pain to shoot through my chest, and while I know it's unfair, a little part of me already hates this woman because she will be taking Gina's place in that respect.
Rafflecopter Giveaway (Loveswept & FLIRT Mugs and Select Ebook Bundle)