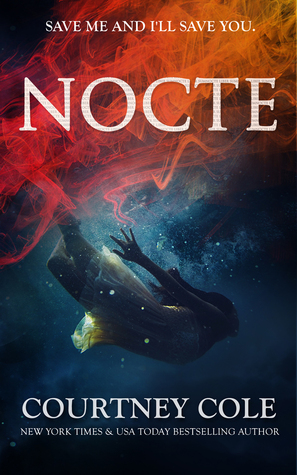 My name is Calla Price. I'm eighteen years old, and I'm one half of a whole. My other half-- my twin brother, my Finn-- is crazy. I love him. More than life, more than anything. And even though I'm terrified he'll suck me down with him, no one can save him but me. I'm doing all I can to stay afloat in a sea of insanity, but I'm drowning more and more each day. So I reach out for a lifeline. Dare DuBray. He's my savior and my anti-Christ. His arms are where I feel safe, where I'm afraid, where I belong, where I'm lost. He will heal me, break me, love me and hate me. He has the power to destroy me. Maybe that's ok. Because I can't seem to save Finn and love Dare without everyone getting hurt. Why? Because of a secret. A secret I'm so busy trying to figure out, that I never see it coming. You won't either.
Kindle Edition, 277 pages
Published November 3rd 2014 by Lakehouse Press, Inc.
Source: Purchased
Shel: Jesus. GEEEzus. Somebody please tell me how the hell to write about this novel without spoiling it. Please.
Court: *deadpans* Girl. You won't be getting any assistance from me. I have no idea.
Shel: GAHHHHHHHHHHHHHHHHHHHHHHHHHHHHH. Can I just say--hey guys, read it..trust me...just read it? Nope? That's not how this works, you say? *huffs* FINE. I can't say much...for reasons...but here's what I can say. Court: I think this is honestly what everyone should do. For real. It is pretty great, y'all.

Shel: Calla and Finn are such tortured characters. I felt for Calla because of her desire to take care of Finn. She was both devoted and burdened with keeping a watchful eye on him. You could tell that she loved him more than anything in the world and she also felt the weariness of what was required to keep Finn stable. She worried for him and felt so responsible for him and when Dare shows up..she feels guilt for not always having time for Finn. On top of all of that she was dealing with a very recent and shattering loss, so she had my sympathy even when she sometimes infuriated me.

Court: Right? I think I have to say I loved the bond between the two of them even more than the love story (I loved that too...don't shoot me yet. Let me finish!)...because Finn was such a dynamic character. Mental illness can be a scary and harrowing thing for those who are watching someone spiral down. But? The way Courtney wrote it. Holy crap guys. We are right in there with his racing thoughts, and journal...and all of the mysterious and intriguing coincidences that had me forming theories so early on. Just. Wow. I *thought* I was ready for the end, but I know now that I wasn't. You just have to read this. Have. To. Read This! And I don't know still exactly how to describe Calla. She's our narrator...and I can't explain my love for her. She's eighteen. She's selfish. She's giving. She's everything we always look for in a young heroine...and with everything she is dealing with. Just whoa. Her inner strength is wicked.
Shel: Finn? Well his chapters were so damn intense. The frenetic pace. The torture he lived with--I can't even imagine what that must feel like. Courtney Cole did a great job with his chapters--the energy and the mystery and the emotional turmoil embedded were..just wow.
Court: Oops. I jumped the gun with my Finn love. But. Yes. Emotional turmoil...and these twins connection. I am fascinated by twins.
Shel: Dare? Well let's just say I have a lot of questions. More questions than answers. I hope book two starts with answers ...*pointedly stares at Courtney Cole*
Court: I've come to the realization with her that it won't. But the plot, the writing, and the way that we get our information exactly when we need to have it...sets her apart as one of our favorite authors.
Shel: And the end. OMFG. Just WTELF?! I cannot wait to read Verum because that ending was:
Court: I can't decide if I'm Jess or Nick? A definite combination of both...however...I might've had an epic emotional meltdown at the end. I just loved this book so much.
ABOUT THE AUTHOR:
Courtney Cole is a New York Times and USA Today bestselling novelist who would eat mythology for breakfast if she could.
She has a degree in Business, but has since discovered that corporate America is not nearly as fun to live in as fictional worlds.
Courtney was born and raised in rural Kansas, but has since migrated south. She now lives in Florida and writes beneath palm trees.
Learn more about Courtney and her books at
www.courtneycolewrites.com
Find her on Facebook at:
https://www.facebook.com/#!/courtneyc...