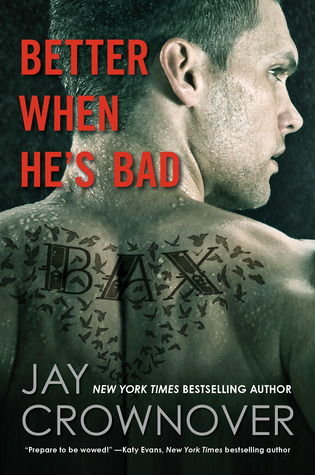 Welcome to the Point
There's a difference between a bad boy and a boy who's bad . . . meet Shane Baxter.
Sexy, dark, and dangerous, Bax isn't just from the wrong side of the tracks, he is the wrong side of the tracks. A criminal, a thug, and a brawler, he's the master of bad choices, until one such choice landed him in prison for five years. Now Bax is out and looking for answers, and he doesn't care what he has to do or who he has to hurt to get them. But there's a new player in the game, and she's much too innocent, much too soft…and standing directly in his way.
Dovie Pryce knows all about living a hard life and the tough choices that come with it. She's always tried to be good, tried to help others, and tried not to let the darkness pull her down. But the streets are fighting back, things have gone from bad to worse, and the only person who can help her is the scariest, sexiest, most complicated ex-con The Point has ever produced.
Bax terrifies her, but it doesn't take Dovie long to realize that some boys are just better when they're bad.
Paperback, 384 pages
Published June 17th 2014 by William Morrow
Source: Purchased
Our Review:
Court: I first discovered Jay Crownover when Rule was a wee indie novel, and now to see how much the series has grown, I get really, really excited. So, when I was at B+N the other day and saw this new paperback...I had to have it! .Shel: ..and I heard about it from Court and I wanted to read it and then life got in the way. This weekend, though, Bax took over my life.
The note at the front of the book that Bax is just bad, doesn't apologize for it, doesn't have any reason to change it...is pretty much spot on. As ever, I love the baddest of the boys, while hoping that they fall hardcore for a girl they weren't suspecting and I was hoping for that here. Well. I think we all got way, way, way more than we bargained for with Better When He's Bad. Bax was bad and unrepentant about it and I liked that Jay Crownover didn't spend time trying to make him struggle with this. He was what he was and he lived how he lived--take it or leave it. (..and btw...while he committed criminal acts, and that was 'bad', I actually didn't find him all that unlikeable at all).
I am an avid watcher of the show Shameless. This is in no way inspired by, or exactly like that show, but I thought of it a lot while I was reading because of the setting, the grittiness of the characters who just do what they have to do to get by while taking care of their own, and thought that it was a good example of what this is like. Living in an inner city area where there are legitimate concerns for encountering someone like Bax (he'll steal your car, steal your wife, steal anything that isn't bolted to the floor, and maybe that if he has enough time to get away with it...) can be scary. He is a bit scary. So, there is no apologies for anything in this book, and that is one of the reasons I loved it so much. Not to repeat everything that Court just said..but what I really appreciated was the grit of it. The imagined reality of what living in that environment would be like and how you'd learn to cope and survive in it.
Dovie is a breath of fresh air for this book. She was born and raised in the "life" if you will, and while she is doing everything she can to help other kids get out of it...she isn't a prude or a narc. I loved her. From her look, to her attitude, to just...gah, how she makes Bax stop what he is doing for a second and see her without actually doing a thing but being there. The story surrounds Dovie and Bax's need to find her brother Race before a drug Kingpin finds him first, and the story is a compelling and exciting ride from start to finish. I, too, liked Dovie. She's no fool--she knows how to survive and who she is and what she wants. She knows exactly who and what Bax is and she even knows that she may be worse off after she's done with him-- she goes into everything with him with open eyes and fights for every single thing she wants. I loved just about everything about her.
I loved Bax (Shane) because bad or good, he was a multilayered guy, like an onion. We had to peel him back, page by page, to get to the grit underneath. His journey is a hard one. Mostly, it requires him to see things he might not want to, and learn to forgive people in his life for how he turned out, as well as himself. Gah, let me just gush some more just thinking about it...this book is a seamless build up of characters, the setting makes it so real that I could see it playing out in my head, and I cannot WAIT to see how the next book continues...aka, the preview slayed me! Get this one now...I could go on all fracking day. Court said just about everything I could think to say. This novel was addictive and hard to put down. I cannot wait to read Race's story next.
About the Author:
(Goodreads Bio)
I'm supposed to share interesting details about myself so that my readers get to know me so here we go in no particular order: I'm an natural redhead even though I haven't seen my real hair color in years, I'm a big fan of tattoos and have a half sleeve on either arm and various other pieces all over the place, I've been in the bar industry since I was in college and it has always offered interesting insight into how men and women interact with each other, I have 3 dogs that are all crazy, I live in Colorado and love the snow, I love music and in all reality wish I could be a rock star not a writer or a bartender but I have zero talent so there is that.
I love to write, love to read and all I'm interested in is a good story with interesting characters that make the reader feel something.
Thanks for taking the time to check my stuff out....
Jay Crownover