One of our favorite new indie authors has a new book coming out very soon! And by the looks of this cover, we realllllyyyyyyy wanna read it!
Blindness
A novel by Ginger Scott
ebook
,
350 pages
Expected publication: February 2014 by Ginger Scott
It takes a while to know who you really are. And when you lose your way, sometimes it's hard to find it again.
Charlie Hudson was on the verge of figuring that out when her dad—the only parent and friend she ever had—died suddenly. She was barely 18, and she was alone. So she went for easy—playing life safe, running away from a home that harbored nothing but bad memories and challenges and loving a man who would take her away from it all forever.
It's funny how chance takes over when you need it most. And that's exactly what brought Cody Carmichael into her life. A former motocross super star, Cody was now happy to be living the blue collar life, spending his days finishing up school and his nights under the hood of some classic car, just trying to keep everything his father taught him alive. Cody and Charlie were living parallel lives, until they finally collided. And the moment he smiled at her, Charlie knew he was the one who would change everything. But was she willing to take the risk?
Cody saw through it all. He saw her—all of her. But would letting him in be too much to take? And if Charlie let herself love him—really love him—could he love her back?
About the Author: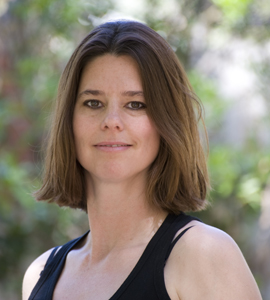 Ginger Scott is a writer and journalist from Peoria, Arizona. Her book, "Waiting on the Sidelines," is a coming-of-age love story that explores the real heartbreak we all feel as we become adults throughout our high school years. The story follows two characters, Nolan (a Tomboy with a baseball player's name) and Reed (the quarterback she wishes would notice her) as they struggle with peer-pressure, underage drinking, bullying and finding a balance between what your heart wants and what society says you should want -- even if you aren't ready. You can read her book now in Amazon's kindle store.
Scott has been writing and editing for newspapers, magazines and blogs for more than 15 years. She has told the stories of Olympians, politicians, actors, scientists, cowboys, criminals and towns. For more on her and her work, visit her website at http://www.littlemisswrite.com.
Where to find Ginger Scott: