Alasdair (Masters Among Monsters Book 1) by Ella Frank
Date of Publication: October 13, 2015

A DANGEROUS ALLURE
Bestowed with eternal life by the Ancient Vasilios, Alasdair Kyriakous is one of the most feared and ruthless vampires in existence. His name carries weight across all of the seven continents.
But he is a mystery to his kind, an anomaly among the self-indulgent. While he enjoys the pleasures of the flesh, he is exceptionally particular in his choice of partners and prides himself on his ironclad self-control.
Yet with one look his control will become a thing of the past, and Alasdair will discover that eternal life doesn't always last forever…
A DEADLY ATTRACTION
Thrust into a world he could never have imagined, Leo Chapel awakens in his worst nightmare. Taken hostage by the dangerously mesmerizing vampire, Alasdair, Leo must rely on his intelligence to escape before he reveals a secret he isn't even aware he's hiding.
A FORBIDDEN DESIRE
Unaware that they've been brought together by an outside force and are little more than pawns to a higher power, Alasdair and Leo spend time trying to uncover the other's secrets, the attraction between them growing stronger all the while.
But enemies are watching and preparing to act against them. When decisions that will alter lives and destinies have to be made—can a dead, grey heart learn to beat again?
OUR REVIEW:
Shel: Y'all. I'm so outside of my knowledge base right now that I'm afraid I'm going to mess this review up. Just try to go with it? (Or, accept my apologies in advance).
Shel: Hmmm. So how does someone who has only read one vampire series (the Anne Rice one) find herself reading a vampire book? GREAT QUESTION. Easy answer. Two words: Ella Frank. I honestly (because I've been buried by teaching, planning, grading) had no idea what Alasdair was about but I knew Ella wrote it and that's really all I needed to know. Though you can imagine my surprise when within sentences one guy was basically hunting another--my reaction was probably a little like this:
Court: I was excited about it to be honest...because Try was so freaking good, and adding this supernatural element was something that was very intriguing...and a new experience for us in reading Ella.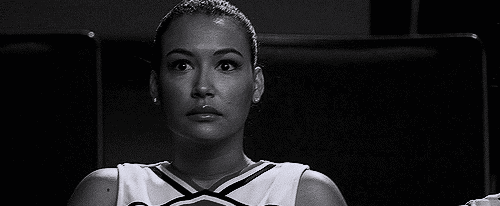 Shel: Haha. Anyway. It took me a few pages to get in the right mindset (ie, accept it as complete and utter fiction and in no way real life) but soon I began to understand the context--who was connected to whom-- and some of the puzzle pieces started to click into place. (Note I said some. This is the first book in this series and ends on a 'more to come' type ending). Court: I felt like as new series go, we really got quite a bit of information fairly early...and then it built and built...as did other things, ahem...my curiosity into whether these guys will or won't...ya know! And then Ella's writing as always sucked me in right into the story, and I was very involved in the characters.
Shel: If you're like me and a total newbie when it comes to this genre here's what I've learned while reading this novel:
Shel: suspending your sense of reality is important, if not you'll just scoff at the whole vampire thing Court: I do think you have to like vampires/an aspect of the supernatural.
there's some interesting historical/mythological story telling going on Court: I was intrigued here immensely simply because the Greek's added something that more people will relate to. Their ages were able to give a more realistic feel and time period to tie everything together.
Shel: the writing is trademark Ella Frank: conflict and chemistry between the characters Court: CHEMISTRY --- all must be capitalized! Because whew. These boys...(I will NOT call them males...because that started to somewhat grate...but I get it/why/ya know) really mde me crazy with their back and forth.
Shel: just when you're thinking you've figured things out...BAM! the end. gahhhhhh Court: It built, and built, and built! And then shit. It ended! Shit!
Shel: One final note. I'm not sure if you're familiar with the term "edging"? If not...I'll just tell you that OMFGELLAFRANK is the pro at this in Alasdair (for her characters and readers). I think I had blueballs and I don't even have balls. sheeeeit. *ahem* Court: Hahahahahahahahahahaha. Amen, sistah.
Shel: So if you're new to this like me, give it a shot--I think you'll enjoy it! Court: OR if you're a paranormal guru like me, give it a try too because it was pretty damn good!
---
About Ella Frank
Ella Frank is the author of the #1 Bestselling Temptation series, including Try, Take, and Trust and is the co-author of the fan-favorite erotic serial, A Desperate Man. Her Exquisite series has been praised as "scorching hot!" and "enticingly sexy!"
A life-long fan of the romance genre, Ella writes contemporary and erotic fiction and lives with her husband in Portland, OR. You can reach her on the web at www.ellafrank.com and on Facebook at www.facebook.com/ella.frank.author
Some of her favorite authors include Tiffany Reisz, Kresley Cole, Riley Hart, J.R. Ward, Erika Wilde, Gena Showalter, and Carly Philips.
Find Ella Frank Online
Teaser
With no more than a flash of thought, he was inside the man's room and standing at the foot of a large bed.
Locks. Such a useless human defense.
He cocked his head to the side and examined the book splayed open on the man's naked chest. It looked as though it had fallen there when he'd drifted off to sleep, his fingers still resting against the glossy cover.
Heroes, Gods, and Monsters of the Greek Myths.
Now that is an unlikely coincidence.
A sinister smile morphed Alasdair's lips, and he touched the tip of his tongue to the fangs elongating from his upper gums. The familiar surge of adrenaline caused his skin to come alive with awareness as his body prepared itself to do what it had been created for.
Raising his hand, he flicked his wrist and the covers whisked back. The man beneath was no more aware of the action than a slight shift in the air as a low sigh escaped him and he stretched his body, turning his head on the pillow.
The sight that greeted Alasdair made the hours he'd spent tracking well worth the time. When the human took a breath, the knotted drawstring tie of his linen lounge pants caught his attention. Fuck, that made him want to indulge his carnal side first.
Maybe this was the root of his current obsession. In fact, that thought was followed by one truer to his perverse nature. How long would it take to have him clutching those covers from lust if I wanted it? And as Alasdair continued to observe the human, he realized just how much he wanted it.
The chest where the book was lying was covered in a light dusting of blond hair. It trailed a path along the center of the man's sternum to his stomach, which looked as hard as his own. However, unlike his own abdomen, this man's skin would be warm to the touch.
Perhaps he could take a moment or two and… No, he didn't have the time, and that really was a shame. A meeting had been called this evening, and he was due at the Assembly Hall soon. The last thing he wanted to do was piss off the Ancients by being late.
So, with the speed and the stealth only his kind possessed, he was on the bed and stretched out above the man, and his mouth hovered over the ear closest to him.
He threw the book, which landed with a loud thump on the floor, and couldn't stop himself from slipping one of his hands beneath those thin pants to curl his fingers around the flaccid cock he found inside. When a soft groan left the human, Alasdair used his other hand to capture his captive's wrists like iron shackles and pin them above his head. Before the man had a chance to wake, he delved inside his head and projected an image of where this hunt would finally end.
Contest
Hosted by: