SALT KISS BY SIERRA SIMONE
Release Date: September 12th
Prepare to Be Seduced by Salt Kiss by Sierra Simone!
The First Sizzling Installment in the Captivating Lyonesse Series!
Welcome to a world of desire, temptation, and irresistible attraction in this scintillating MMF romance that will leave you breathless.
OUR REVIEW:
Before you read the next sentence, make sure that you know that you really really really should read the prequel, Salt in the Wound, before you read Salt Kiss. Now that we've got that out of the way, let's chat.
In Salt in the Wound we see everything through Isolde's point of view, whereas in Salt Kiss it's from Tristan's point of view. As you'll come to know via synopsis or reading, Tristan is Mark's nephew-in-law and his newly hired bodyguard. From the beginning, we come to know Tristan as honorable and smart and kind, loyal, and haunted from his recent military duty. We see him trying to process that while processing exactly what his new job entails: the kinky-f***kery that is Lyonesse. And we see him begin to discover more and more about himself and his wants and desires. And of course, because Sierra Simone loves to torture her darlings, she has him fall in love with the person he really shouldn't: Mark. The conflict he feels about his feelings only deepen when he finds out about Isolde and the further intensify when he gets to know her and fall in love with her too. This poor boy. Only Sierra Simone could cook up something this delicious, and yet so wrong, and have us all know that we should just go with it because, while she'll torture us all a lot more, eventually she'll make it all better in a really wonderful and twisted way.
I really appreciated that we got to see Tristan in almost equal parts with Mark and Isolde-nothing felt rushed or slow. I loved seeing a different side of Mark (I won't lie--he really pisses me off sometimes, especially when I think about how he treated Isolde versus how he's treating Tristan) and I know he's up to things and I can't wait to see what those things are. I still have many questions about Isolde and Rome so I'm looking forward to more of that, too. And now with the incident that happened at Lyonesse, I really am eager to see where that goes.
Definitely a 5/5 read for me and as eager as I am to have book 2, I'm okay with waiting because I know that it'll be well worth it.
Blurb: After being a soldier, working as a bodyguard should have been simple: Keep the owner of DC's ultra-secret club safe. Don't think about his midnight eyes or his devil's smile. Don't surrender my body to his wicked desires. But I underestimated Mark Trevena and the power of his dark, seductive world. I underestimated the hold he'd have on me, the way I would do anything for him, anything at all. And so when he asks me to escort his soon-to-be bride home, I can only—miserably, broken-heartedly—say yes. Isolde is nothing like I expect, however. Quiet and lonely and sharp, a girl who likes knives and God, a girl whose nightmares echo my own. One night while sailing under the cold stars, we share a reckless, tear-soaked kiss. I'm doomed. Falling in love with Mark was one thing, but his bride too? Being in love with a husband and wife at the same time? Torture. Misery. A tragedy if tragedies came with bruises, sweat, sighs. But it isn't enough to merely fall into the forbidden. Because in Mark Trevena's world, the fall is only the beginning…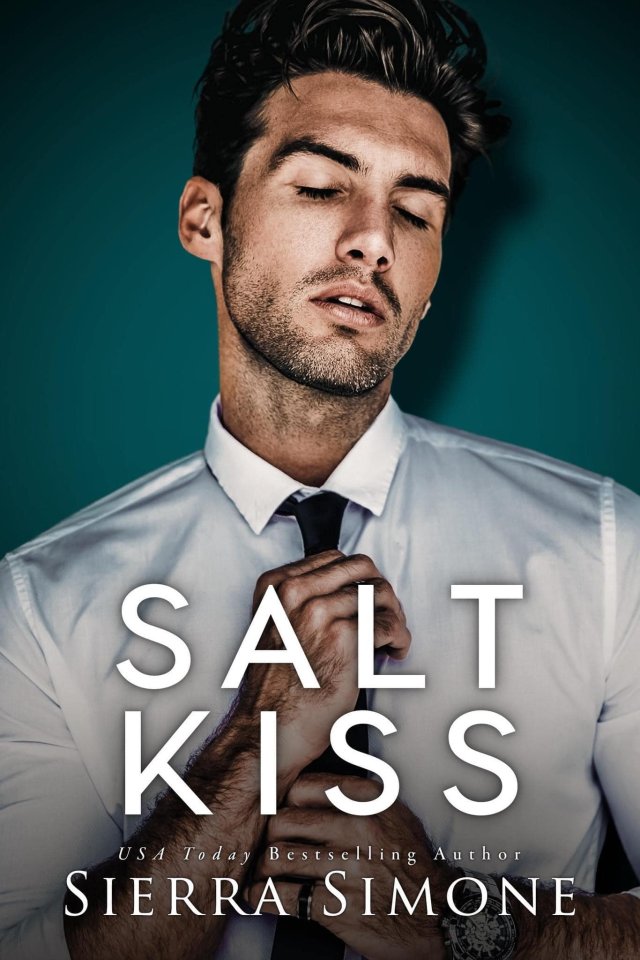 Read the Lyonesse Prequel, Salt in the Wound, for FREE
Tropes: Anti-hero. Age gap. Arranged marriage
https://www.thesierrasimone.com/saltinthewound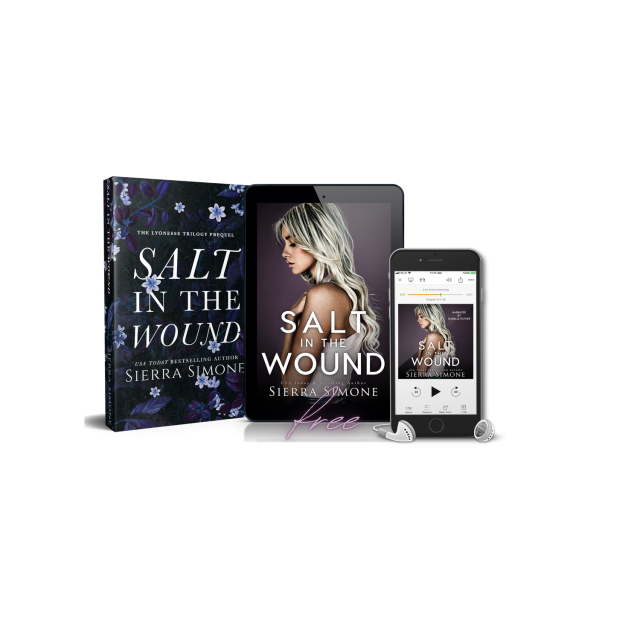 About the Author:
Sierra Simone is a USA Today Bestselling former librarian (who spent too much time reading romance novels at the information desk.) She lives with her husband and family in Kansas City.