A LITTLE TOO CLOSE by Rebecca Yarros
Release Date: October 11th
Genre/Tropes: Single Parent Romance/Small Town Romance
A LITTLE TOO CLOSE, an all-new small-town, single-parent romance, by Rebecca Yarros is NOW LIVE!! Grab this all-new small town romance TODAY!!
NOW AVAILABLE!!
Amazon: https://amzn.to/3Slqs5N
Nook: https://geni.us/TooCloseBN
Apple: https://geni.us/TooCloseApple
Kobo: https://geni.us/TooCloseKobo
Audio: https://geni.us/TooCloseAudio
Find all of the Madigan Brothers books Here: https://amzn.to/3BYCQ6f
OUR REVIEW:
I loved this novel and now want to get the first one and last one (as soon as it's out). From the outset, I really liked grumpy Weston--he's such a good, noble, person. When someone needs him, he's there-so much so that he's been known to put off his own dreams to support those he cares about. Of course this costs him but he never seems to hesitate, he just does what's needed, sucks up the frustration, anger, hurt that sometimes comes with and moves on (see everything involving his family, basically).
And then there's Callie. A fiercely protective, single mom to Sutton. She's kind and smart and like Weston, willing to do what it takes for the people she loves. Like Weston, she's had to put aside her dreams to make sure that the important people in her life are taken care of first.
So obviously they're perfect together, right? Right. It only takes a few weeks of living together (due to Weston having no other place to live and Callie having the last available employee housing shared space available) and the chemistry evident to us on day 1 becomes something they cannot really ignore for long. As they get to know each other (and we get to know them), it really is evident that they're meant to be. Both of them gently nudge the other into expanding their personal boundaries and trying things that can be scary or uncomfortable, both of them adore Sutton, and both of them understand the lasting wounds of grief and the baggage that comes with those deep seated wounds.
I loved everything about this novel: the characters, setting, secondary characters...even the conflicts and events leading up to the HEA have me clamoring for more. You guys are going to enjoy this one and I bet, if you're like me and haven't read the other two novels in this trilogy of interconnected characters, you'll be one clicking asap.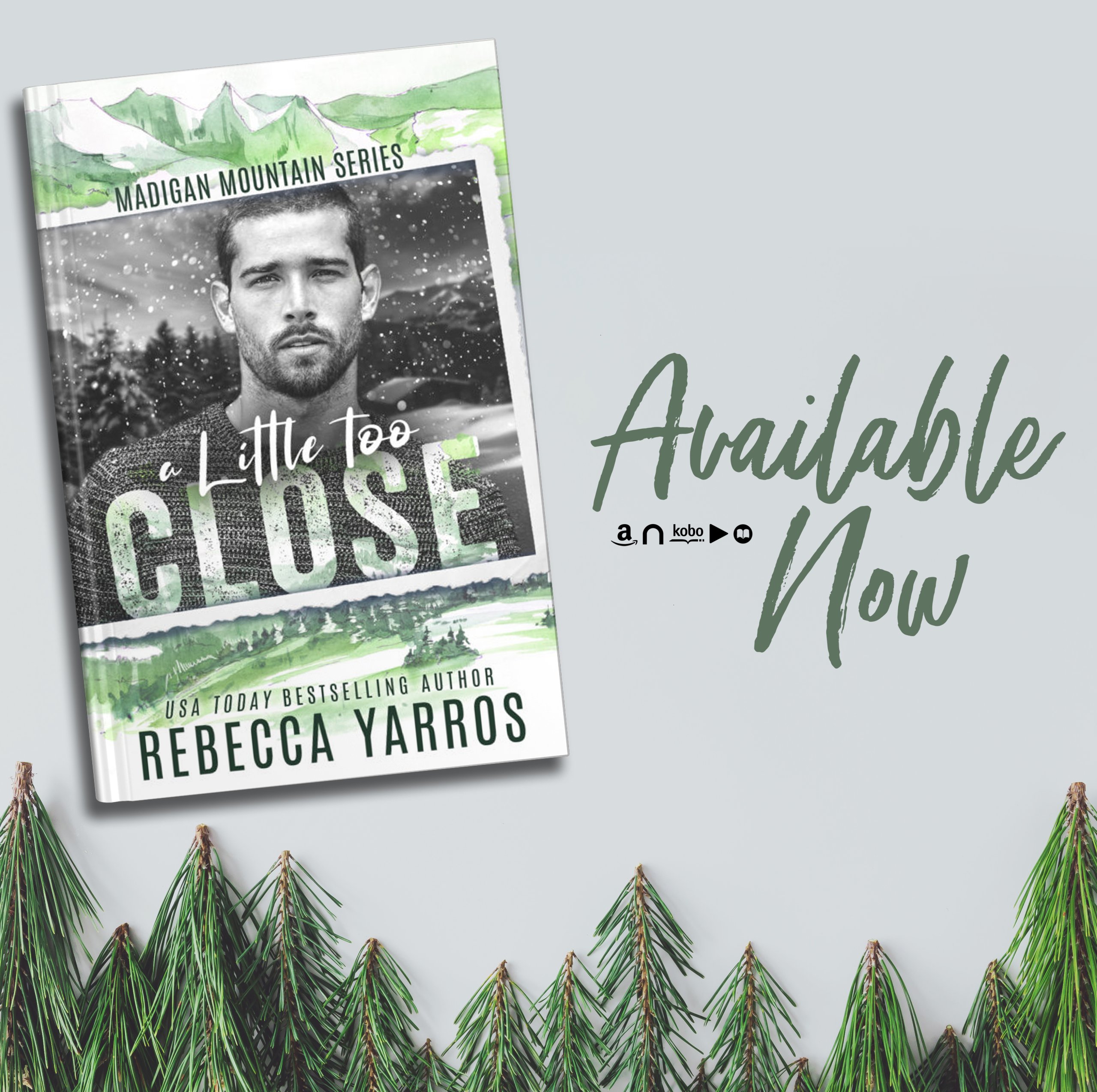 Add to Goodreads: https://www.goodreads.com/book/show/60370907-a-little-too-close
Blurb: From USA Today bestselling author Rebecca Yarros comes a small town, single parent romance. Nine years ago, Weston Madigan saved me. I came to Colorado penniless, heartbroken, and pregnant, searching for a fresh start. Weston gave me a job at his family's resort, then left the next day and never returned, not even to visit. Then I stumble in on Weston cooking breakfast shirtless—gloriously, inappropriately shirtless—in the shared kitchen of my duplex in employee housing. Given the shock on both our faces, he wasn't expecting a roommate either, let alone two. The growly pilot is only home to start his family's new heli-skiing operation. I can handle being his temporary roommate, right? Chemistry and attraction aren't impossible to ignore when you agree on ground rules. Besides, even with those gorgeous, brooding brown eyes, the guy is a walking thundercloud…until my daughter, Sutton, makes him laugh and he smiles at me. Then everything changes. Cue inconvenient heart flip. This is only temporary. I can't fall for Weston. Will. Not. Fall. For. Weston. But rules go out the window when you're a little too close.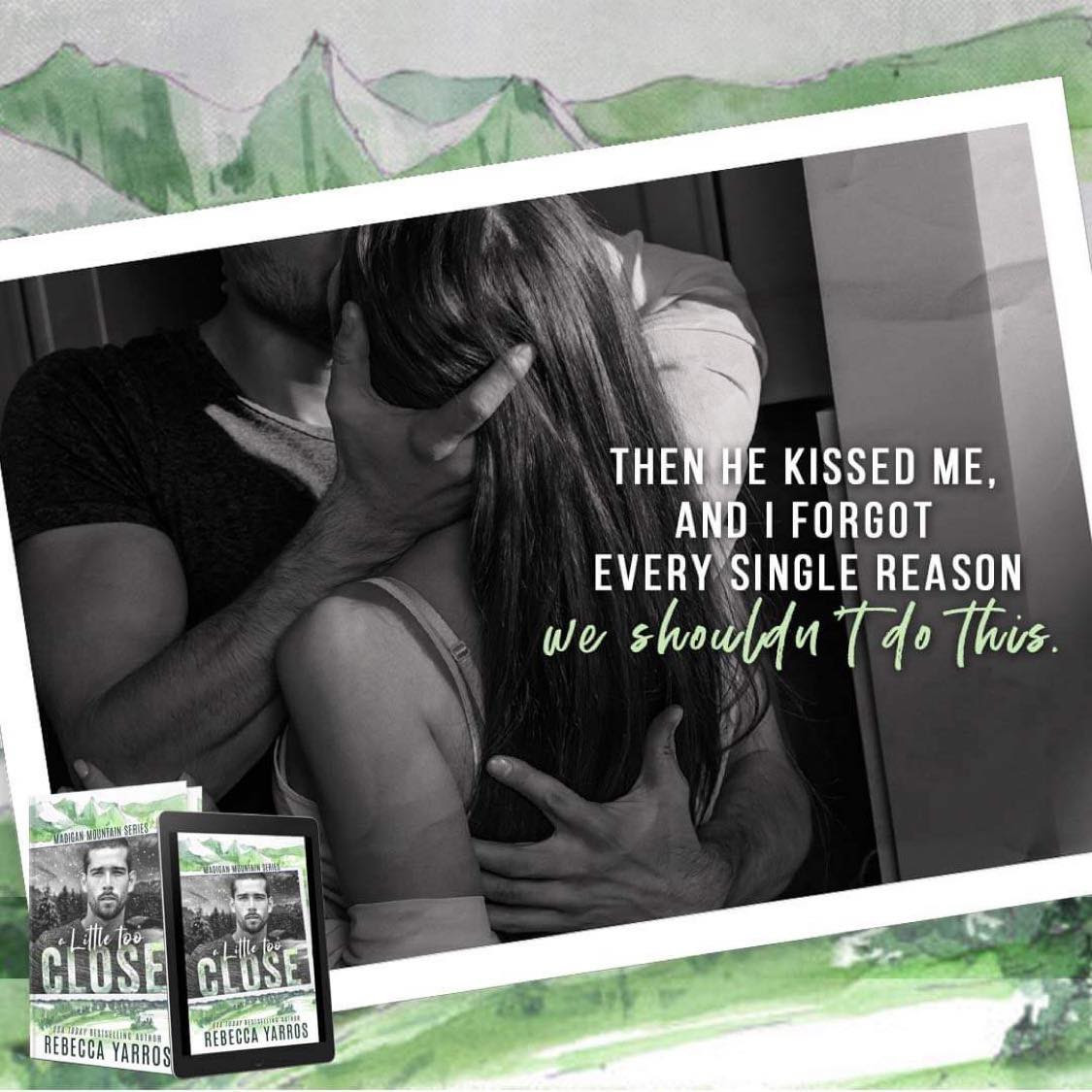 About the Author: Rebecca Yarros is the USA Today bestselling author of over fifteen novels, including The Things We Leave Unfinished and The Last Letter. "A gifted storyteller" (Kirkus), she is also the recipient of the Colorado Romance Writer's Award of Excellence for Eyes Turned Skyward from her Flight and Glory series. Rebecca loves military heroes and has been blissfully married to hers for over twenty years. She's the mother of six children, and is currently surviving the teenage years with three of her four hockey-playing sons. When she's not writing, you can find her at the hockey rink or sneaking in some guitar time while guzzling coffee. She and her family live in Colorado with their stubborn English bulldogs, two feisty chinchillas, and a Maine Coon kitten named Artemis, who rules them all. Having fostered then adopted their youngest daughter who is nonverbal and on the autism spectrum, Rebecca is passionate about helping children in the foster system through her nonprofit, One October, which she co-founded with her husband in 2019. To learn more about their mission to better the lives of kids in foster care, visit www.oneoctober.org. To catch up on Rebecca's latest releases and upcoming novels visit www.RebeccaYarros.com.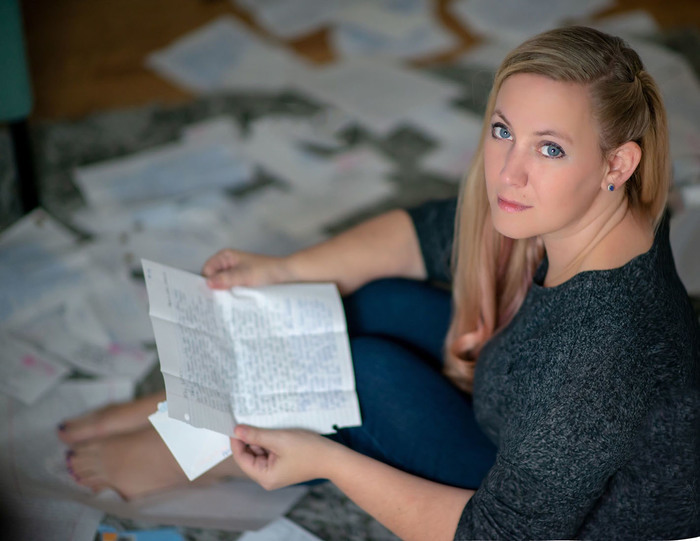 Connect w/Rebecca:
Website: http://www.rebeccayarros.com
Facebook: http://facebook.com/rebeccaelizabethyarros
Facebook Group: https://www.facebook.com/groups/RebeccaYarrosFlygirls
Twitter: https://twitter.com/RebeccaYarros
Instagram: https://www.instagram.com/rebeccayarros
Goodreads: https://www.goodreads.com/author/show/7539785.Rebecca_Yarros
Bookbub: https://www.bookbub.com/authors/rebecca-yarros
Amazon: https://amzn.to/39ZKtZ6