EXODUS, book two, is the explosive conclusion in The Ravenhood Duet from best-selling author, Kate Stewart, is LIVE! Get ready for a sinfully 𝐇𝐎𝐓, 𝐀𝐍𝐆𝐒𝐓𝐘, 𝐔𝐍𝐂𝐎𝐍𝐕𝐄𝐍𝐓𝐈𝐎𝐍𝐀𝐋, and 𝐓𝗪𝐈𝐒𝐓𝐄𝐃 love story filled with suspense, a little action, and 𝐀𝐋𝐋. 𝐎𝐅. 𝐓𝐇𝐄. 𝐅𝐄𝐄𝐋𝐒! ⁣⁣
EXODUS (The Ravenhood Duet, book 2) by Kate Stewart
PURCHASE HERE!
REVIEW:
Shel:
Sinfully hot?
Angsty?
Twisted?
ALL.THE.FEELS.?
Yes.
Yes.
Yes.
YESSSSSS.
There are no lies detected in the advertising of this book. This duet, and in particular, Exodus, has got us alllll in our feelings. I know I can speak for both of us when I say we were glued to this duet as it hit our Kindles and stayed up until all hours of the day and night to see what would happen next and how the story of Cecelia, Sean, Dom, and Tobias would end.

Court: YASS, I literally stayed up until 7 a.m. and finished this book, yelling at my husband and animals that they would not ruin the first time I read this book. It physically pulled me apart from the inside out and I would be dead if I didn't love Shelley and Kate Stewart so much right now, for real.
Shel: Accurate depiction of us both: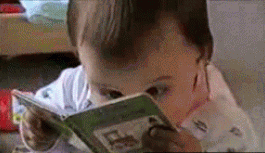 Shel: Without giving any major plot points away, let me just express how many of the texts between us went down:
COURT: Where are you in the book?
Me: tells her.
COURT: 😭😭😮😮😭😭
Me: 😭😭😭😭😭😭😮😮😮😮😭😭😭😭😭😭
There were also several of these exchanged:
😲😳😲😳😲😲😳
There was definitely an exchange that was simply:
And there were times...TIMES (note the plural) where we both felt like this:
Shel: The novel is definitely twisty and turny and unpredictable--all things that kept us on our toes, in our feelings, and completely hooked on Cecelia, Tobias, Sean, and Dom. I loved how in depth Kate Stewart went into plot and characters in this novel. We got the past and the present. We got the backstory and how it connected to the events that set this all off. We got actual answers--the hows and the whys. We got our hearts broken and our hearts healed. This duet was so good that we're both hoping that Kate decides to circle back to some of the side characters (and new characters introduced in Exodus) because neither of us are quite ready to leave the world she created in Triple Falls. This duet is so good that with months remaining in 2020, we already know this will be a top read of 2020. This novel is so good that we say it's a MUST READ.
Court: It is absolutely everything she said and more. I am still dying, and I know it won't be one that leaves me. She found a way to use words to delve way down deep into these characters, and gosh, must have been deep down in herself to give so much life to this duet. I for 100% sure know that I can't tell you the last time a book effected me this way. Book hangover was felt right down to my bones, and I hope you read it. The blurb doesn't give you much, and that is exactly as it should be. There is a lot of thick plot here, folks, and I hope that it makes you stay up all night too!
Shel: Kate Stewart, we know that many authors these days don't read reviews and we totally get it. But should you read anything in this review, we hope you know how much we enjoyed these characters and how much we'd love to see more of what you built here. And if that's not possible, we just need you to get started on your next novel because you've put us in a desperate place as we wait for what you do next. Court: Same. We've read a few others, and I loved them, and honestly wasn't sure they could be topped. I have got to stop saying that, because holy crap I was wrong. Keep doing what you do, and we'll keep right on loving every single word of it!
Blurb:
Can you live a lie?
It's a ghost town, this place that haunts me, the one that made me.
It's clear to me that I'll never outgrow Triple Falls or outlive the time I spent here.
I can still feel them all, my boys of summer.
Even when I'd sensed the danger, I gave in.
I didn't heed a single warning. I let my sickness, my love, both rule and ruin me. I played my part, eyes wide open, tempting fate until it delivered.
There was never going to be an escape.
All of us are to blame for what happened. All of us serving our own sentences. We were careless and reckless, thinking our youth made us indestructible, exempt from our sins, and it cost us all.
I'm done pretending I didn't leave the largest part of me between these hills and valleys, between the sea of trees that hold my secrets.
It's the reason I'm back. To make peace with my fate.
And if I can't grieve enough to cure myself in my time here, I'll remain sick. That will be my curse.
But it's time to confess, to myself more so than any other, that I'd hindered my chances because of the way I was built, and because of the men who built me.
At this point, I just want to make peace with who I am, no matter what ending I get.
Because I can no longer live a lie.
---
About the Author:
USA Today bestselling author and Texas native, Kate Stewart, lives in North Carolina with her husband, Nick, and her naughty beagle, Sadie. She pens messy, sexy, angst-filled contemporary romance, as well as romantic comedy and erotic suspense. Kate's title, Drive, was named one of the best romances of 2017 by The New York Daily News and Huffington Post. Drive was also a finalist in the Goodreads Choice awards for best contemporary romance of 2017. Her works have been featured in USA TODAY, BuzzFeed, and translated in five languages.
Kate is a lover of all things '80s and '90s, especially John Hughes films and rap. She dabbles a little in photography, can knit a simple stitch scarf for necessity, and on occasion, does very well at whiskey.