FEAST OF SPARKS (Thornchapel #2) by Sierra Simone Release Date: August 1st Cover Designer: Hang Le Photographer: Regina Wamba
AVAILABLE NOW!!
OUR REVIEW:
Shel: Whattheeverlovingfuck, SIERRA SIMONE. I am shooketh. The end of Feast of Sparks, y'all.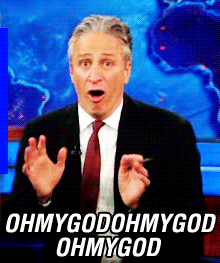 Shel: And now we have to wait until .... not soon enough to get more answers?!?!?!! I'm gonna tear that book up when it hits my Kindle because OHMYGOD this book was so good and the ending was that good!!! I mean I suspected but to have what I suspected confirmed?! So good.
Court: Girl, sames. I keep thinking I can't be any more blown away by Sierra Simone's writing and how she has the most beautiful ability to weave a very intricately thought out story and then I read the next book, and she one-ups herself. It is amazing how deep and intriguing this series is. I cannot get enough.
Shel: To back track a little, Feast of Sparks picks up immediately after A Lesson in Thorns and takes us up to the very next ritual. While the main focus is on the history of St. Sebastian and Auden, Poe, Delphine, Rebecca and Becket are never too far from the narrative and each have chapters that continue to delve into their characters more. And like the first book in this series, Feast of Sparks weaves mythology and religion and the various seasonal rituals and rights together in a way that enhances and mimics the stories of these characters. It's just a guess but I bet the middle books in the series can be challenging to write because they're not the beginning or the ending; this book didn't feel like that. It didn't lag or feel unnecessary. It furthered the plot and deepened the characters and continued to build on the broodiness of the first book.
Court: It did. The web is even more tangled now, and the setting...the setting being this living and breathing thing that makes the characters acknowledge it is amazing too. I love all of these friends, and as we get to know them more and more and get more and more of the past to blend with the present and get a few answers and even more questions, just gah. So. Great.
Shel: The atmosphere is at times moody (I wanted it to be winter so that I could curl up with some tea and a roaring fire) and full of desire and by the end it's full of hope and spring and it's shiny and fresh and new and then you get to the last page and
Court: Dude. Moody is a good word. As is mind blowing. This one sticks with you with their hurts and pleasures and successes and secrets. All wrapped up. Whew.
Shel: the novel kicks it up a notch and now you have to wait and suffer through wondering what Sierra Simone has up her sleeve to torture these characters with next. I CANNOT WAIT to see where she goes next. I know it'll be so good and I feel like it's gonna have some angst!
Court: Lots of angst, and for once in my life I am welcoming it with open arms. Nothing is easy with these characters, and honestly...that is a good thing!
Shel: Sierra Simone did not tell a lie when she said she put St. Sebastian through hell (as well as Auden, while also sexually frustrating Poe). This poor guy is owed a huge HEA and I cannot wait to see how that goes down.
Court: Living up to his name and his life has not been easy has it...I love how much in his head we are for this one. It's exhilarating.
Shel: If you're new to this series, grab book one and throw all your plans to the side--because you won't do anything but read once you start.
Court: Agreed. I highly recommend it as soon as possible!
START THE SERIES TODAY WITH A LESSON IN THORNS (Thornchapel #1)
Blurb: I'm an outcast and a loner, named for death itself. Fate wasn't supposed to have plans for me.
But then she came back—the girl I once kissed in a thorn-covered chapel in the woods. She came back, and I could no more resist her than I could pry out my own heart. And by some trick of fate, she wants me as much as I want her. The only problem? She also wants the man who owns Thornchapel, Auden Guest.
And so do I.
Eight years ago, I did something to Auden, something terrible. He hurt me back the only way he knew how, and so here we are: our hatred seasoned with pain and my loneliness seasoned with longing. The only thing we can agree on is Proserpina Markham, and she wants us to find a way to be together—all three of us.
If Auden wants to earn her as his submissive, then he has to earn me as well.
But with the discovery of bones behind the altar and the carnal revel of Beltane fast approaching, it's becoming clear that Thornchapel's secrets are much deeper and older than any of us could have ever guessed. And no matter how bright and merry a feast of sparks may be, it's always followed by ashes.
And darkness.
Excerpt: Shame, hot and prickling, needles everywhere at my face and chest and belly as I begin to bend down to the floor. The cool air that caresses my pussy is now everywhere as the position begins to expose my most secret flesh, and there's no pretending away the reality of what I'm doing. I'm doing something I've never done before, I'm offering up the filthiest part of me for inspection, and despite everything the three of us have shared in the past twenty-four hours, I'm flooded with shame. It's real shame now, not play-shame, and my safe word floats to the top of my mind, a buoy in the clear waters.
Convivificat.
I don't want to safe out right now, I'm nowhere near the edge, but it's nice to have it there all the same. Reassuring. There's nothing they can do that I can't stop.
And anyway, this is who I am—who I've been growing into ever since I found the words to define it.
About the Author: Sierra Simone is a USA Today Bestselling former librarian (who spent too much time reading romance novels at the information desk.) She lives with her husband and family in Kansas City.