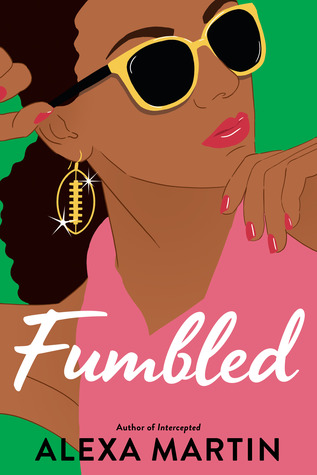 A second chance doesn't guarantee a touchdown in this new contemporary romance from the author of Intercepted.
Single-mother Poppy Patterson moved across the country when she was sixteen and pregnant to find a new normal. After years of hard work, she's built a life she loves. It may include a job at a nightclub, weekend soccer games, and more stretch marks than she anticipated, but it's all hers, and nobody can take that away. Well, except for one person.
TK Moore, the starting wide receiver for the Denver Mustangs, dreamt his entire life about being in the NFL. His world is football, parties, and women. Maybe at one point he thought his future would play out with his high school sweetheart by his side, but Poppy is long gone and he's moved on.
When Poppy and TK cross paths in the most unlikely of places, emotions they've suppressed for years come rushing back. But with all the secrets they never told each other lying between them, they'll need more than a dating playbook to help them navigate their relationship.
Source: Netgalley
Published: April 23rd, 2019
Kindle Edition, 336 pages | Goodreads
OUR REVIEW:
Shel: I cannot recommend this series highly enough. Fumbled as such a wonderful balance of romance and comedy that instead of doing anything that will make my work week easier, I planted my ass on my bed and read my entire day away. I have no regrets.
Court: I don't regret you telling me to read it immediately either...I literally devoured this book.
Shel: Poppy, our main character, is simply amazing. She's strong, funny, sassy, and wonderfully awkward--is it wrong that she reminds me of me? So many of the things she thought and said were things I've said, thought, or now have in my arsenal thanks to the great writing of Alexa Martin. I loved how Martin designed her character and her backstory and how nothing went down quite like I expected--it's refreshing to read something that surprises me! As much as I loved Poppy, TK was equally in my heart. Even though we don't know what he's thinking (Poppy is our sole narrator), you could just tell he absolutely adored her and that made me adore him for adoring her. And the secondary characters have me wishing that they were real and I could be friends with them--they were awesome.
Court: YES! This world is one I love to live in. The characters are real to me, and feel like us. We hurt with them and we cheered them on to their happily ever after. I also loved that Alexa (It's okay if I call her Alexa, right?) is a real life football wife and some of these things she's either experienced first hand or witnessed and I really feel like that lent to the authenticity of some of the plot of this book.
Shel: I am forever grateful for scrolling through social media, seeing rave reviews of Intercepted, loving it and being lucky enough to have an early look at Fumbled. I wish I could make Alexa Martin's fingers fly faster over the keyboard because I am so eager for what she writes next and am a forever fan!
Court: YES! I really LOVE this series, and really just sports romance in general...but Alexa Martin scored a touchdown with us with this book, and we cannot wait to read more from her!