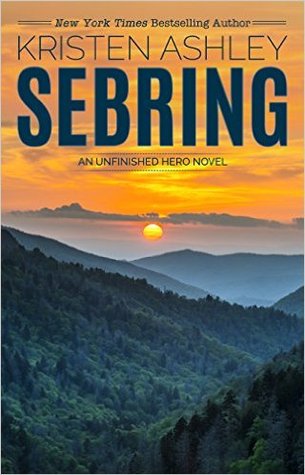 Nick Sebring has issues. Born feeling like an outsider in his own family, growing up under the shadow of a brother who could do anything, Nick isn't that great of a guy. But when this culminates with Nick lashing out to hurt his brother through the woman he loves, Nick turns inward and makes some decisions about the man he intends to be.
And as he does this, he falls in love and truly learns the man that he's grown to be.
When his love is murdered right before Nick's eyes, Nick knows he has to avenge her. He knows how he's going to avenge her. And he has no qualms using Olivia Shade to exact that vengeance.
Olivia Shade has grown up on the outside of her family too. Her problem is that they don't want her outside. They want her all the way in, right under their thumbs. She pays the price for seeking escape and learns her lesson—she'll never see a dawn where she wakes up free.
Then she meets Nick Sebring, and even as she fights it, the hope that died years ago starts to blossom. She can find love. She can have a man of her own. She can be happy. She can be free.
Olivia hopes while Nick schemes.
However, as Nick peels back the layers of all that is Olivia Shade, he finds something surprising. He understands its fragility. He falls in love with its beauty. He seeks to protect it.
But he forgets to protect his Livvie from one thing: Nick Sebring.
ebook, 446 pages
Published January 11th 2016 by Smashwords
Source: Purchased
Purchase a copy: Amazon
OUR REVIEW:
Shel: As with every KA series, I was so sad to see this one end. I actually debated for half a second about whether I should hold off on reading it just to keep the series alive (for me) a little longer, but I just couldn't wait to start. Court: Such a hard decision isn't it! And to think, I wasn't sure about this series during Knight but I am so in love with it now that I have all of the guys together, that it is one of my absolute favorites.
Shel: Sebring had everything I love about Kristen Ashley series: strong characters, a romance that involves sass and struggle and emotion and love, chemistry, and plotlines that keep you interested all the way to the end. I loved Nick and Olivia together (even if I hated how Nick felt compelled to start it)---he was a great force of good and love and kindness for Olivia. And poor Olivia, y'all. I have no idea how anyone survives the family she was born into; I was in awe of her strength and ability to let Nick in after all she'd endured. I thought Kristen Ashley did a really good job of not rushing Olivia's emotional growth/willingness to try--Olivia was hesitant and guarded as anyone in her shoes would be, but when she opened up her heart was so pure. Court: So true. Which was why I felt that this end of the series book was so much different than all of them before it. Olivia was a different kind of heroine. The "side" she grew up on isn't the usual, and she had a dark path that she had been basically forced to walk for so long. I liked that she and Nick found each other, and how things started...just whoa. She was all ice and Nick melting her is one of the finer points in all of my Kristen Ashley reading experience. I was so enthralled by this book...and read the almost 450 pages in less than a day...but that is life when reading Kristen Ashley. The book cannot be put down. The story cannot be stopped. I had to know how things went, because there was no stopping point that could safely let my blood pressure rest.
Shel: Not only did I love the story of Nick and Olivia, I loved how carefully Kristen Ashley wove in the stories of all of the 'unfinished heroes' so that we had a chance to see what they were up to and how they were all doing; it felt like a reunion, of sorts, and it was so nice to see how KA had envisioned them at this point in their lives. Undoubtedly we will see some (hopefully all) of them again in various other series (Chaos, I'm guessing) and I can't wait to see how she puts them all together again. Court: I love the cameos too, and how the 'unfinished' boys get their happily ever after, but still maintain their grit that we know and love to protect those they know and love. It is a beautiful thing, and the not so black and white-ness of all of it really gets ya thinking.
Shel: Thanks so much for this series, Kristen Ashley. I was really sad to see it end...but I know that there will be more fantastic books coming from you in our future and I can't wait to see what you do next. Court: The beginning of this one made my heart hurt so hard for Nick And I had no idea where it would go from there. And Kristen Ashley's brand of story-telling has yet to get old for us, so yes...we will await whatever is next with bated breath.
Shel: Until next time, happy reading everyone. Court: What she said.