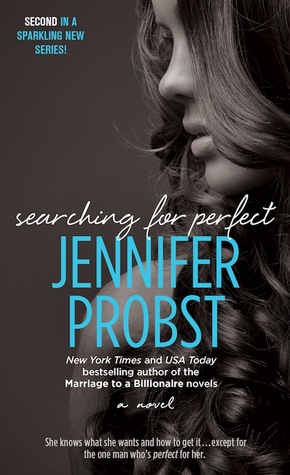 The up-and-coming matchmaking agency Kinnections is the hottest thing to hit Verily, New York—just like Kennedy Ashe, social director for the service she owns with her two best girlfriends. A coach, consultant, and cheerleader rolled into one super-sizzling package, Kennedy creates dream dates, encourages singles to shine, and never refuses a challenge—not even Nate Ellison Raymond Dunkle, rocket scientist, nerd extraordinaire, and Kennedy's newest client.
Kennedy vows to work her magic and transform this hot mess in a lab coat with a disastrous relationship track record into the most wanted man on the Verily dating scene. If only she could turn the wand on herself . . .
Though she radiates confidence and sex appeal, Kennedy harbors deep-seated insecurities from a tormented past and lifelong struggle with weight issues. When she realizes she and Nate are cut from the same cloth and might be perfect together, can Kennedy learn to let her heart lead the way? Or will her fears sentence her to the sidelines as Nate finds love—with someone else?
Shel: Book 2 in this series finds us with the women of the Kinnections agency and this time Kennedy and Ned/Nate is our primary couple. As with book 1, there's definitely some down right denial about the feelings that are completely obvious to us and all of the other characters in this novel and it takes a while for Kennedy to get with the program but luckily Nate is persistent and patient and wonderful and makes sure we get that HEA that we all feel is coming....but I've jumped ahead. Court: Yes, a bit, buuuutt....it is a journey back to a series and even "sister series" that we have loved before. Here's a little bit more to know:
Shel: Ned/Nate is one of the most adorable and clueless nerdboys I think I've ever met in a book. Luckily, Kennedy saves him from being a complete douche and he listens carefully and learns quickly and before I knew it, I thought he was incredibly clued in and just such a sincerely sweet guy (with a hotter than hell bedroom demeanor). Court: He has the bedroom skills down, but even I wanted to slap him by how he talks to women on his quest for the one. And like in the previous paragraph, his ideals about how he should treat women were flawed and over promoted. These people are not very open minded about aannyything, are they? Luckily for us, Jennifer knows how to reel us in, and keep us there even when the characters do questionable things.
Shel: Kennedy is deceptive in that she appears to be all put together but she's a hot mess of issues stemming from her childhood/teen years and her mess of a mother. Luckily for her, she has great friends and Ned/Nate who sees through all of the bullshit and shows her how she SHOULD be treated. Court: These parts were so hard to read, and then really make Kennedy from a shallow "seeming" person that won't take a chance on someone opposite from her, to a person who has overcome a lot of struggles in her life and has reasons to be flawed.
Shel: Watching their courtship was simultaneously funny and frustrating--funny because of how clueless Ned/Nate could be and frustrating for how much denial Kennedy was in. All in all, though, it was a quick read and gave us a look at Wolfe, whom I'm very intrigued by and can't wait to read ALLLLL about. Court: Girrrl, I am so excited about the next book too...but this one was well worth the wait, and I am excited to see if the next girl goes down as hard as Kennedy did.